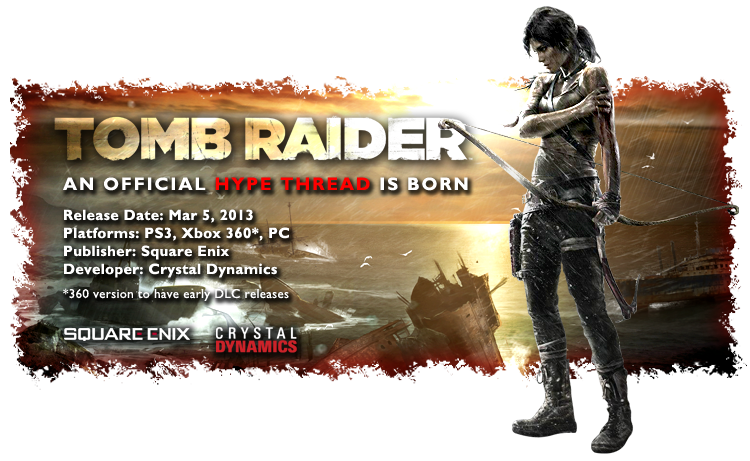 A new Tomb Raider is coming, but this will be unlike any TR title before featuring one of the most (if not THE most) iconic female protagonists in gaming. Making her debut in 1996, Lara Croft was the face that defined exploration adventure. But in a bold new reboot, Crystal Dynamics decided it was time to give that face an extreme makeover.

A great deal of controversy ensued when Gameinfomer first unveiled the newly revamped Lara Croft on their cover.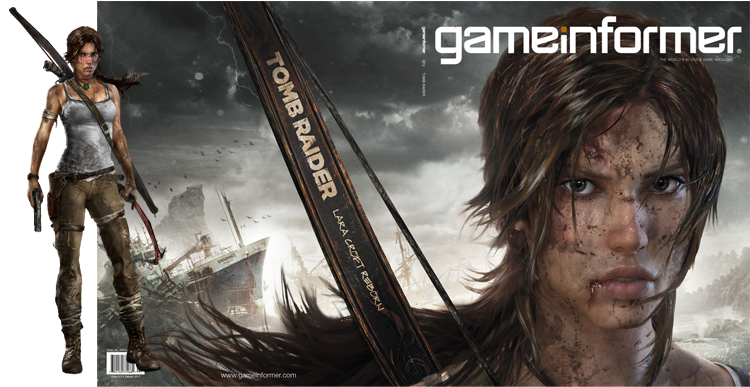 The most notable difference is the radical departure from the untouchable Teflon Beauty of past games. This new Lara conveys vulnerability, and who's perilous experiences & struggles are written all over her. Truly utilizing modern technology, the new Lara is not only more realistic than she's ever been before, but possessing a truly organic quality in her character design. But when you really look at it, it's both familiar and fresh at the same time.
This new reboot takes Lara back to her roots, before becoming the seasoned archaeologist and adventurer we've come to know for nearly 17 years. Chronicling the origin story, an inexperienced 21 year old Lara Croft just graduated, embarks on her first expedition. Accompanying her mentor Conrad Roth aboard the Endurance, when her journey comes to an abrupt end being ship wrecked on an unknown island in the Dragon's Triangle, a counterpart to the Bermuda Triangle in the Japanese seas.

Stranded and separated from her companions, Lara finds herself in a strange and hostile wilderness inhabited by feral wild life and even more savage locals. Here begins her harrowing ordeal, where she must discover her true strength, and grow to become the women she's meant to be.
.
THE FACTS YOU NEED TO KNOW
Now brandishing the M rating, the series takes a much darker and atmospheric tone

You now develop Lara's skills in a levelling progression system

New melee combat that is adaptable, Lara can shove enemies away, blind them with dirt, use the picke axe in stealth take downs... full combat list hasn't been revealed yet

Pick axe also doubles as an exploration tool, allowing Lara to scale sheer surfaces

Use of the elements is central to the puzzle solving, burning obstacles, putting out fires with water, and even wind is said to play a role

Although health is regenerating when taking cover in combat, food, water, and shelter also plays a role in Lara's survival

The world map consists of a hub system, each one large enough to offer non-linear exploration within each hub, and fast travel between base camps where Lara has them established in each hub. While not "open world" in the same sense of Skyrim or GTA, exploring the hubs outside the main story path will lead to discoveries of hidden caves, tombs (yes actual tombs) and treasures.

The island can still be explored after completion of the main story to search for those hidden tombs and treasures you missed the first time while following the story (I'm guessing this will afford you the chance to complete achievements and trophies), and the island will still be inhabited by the ferocious wild life and scavengers to threaten you while you explore post-game
.
.
.

The Bestbuy pre-order comic book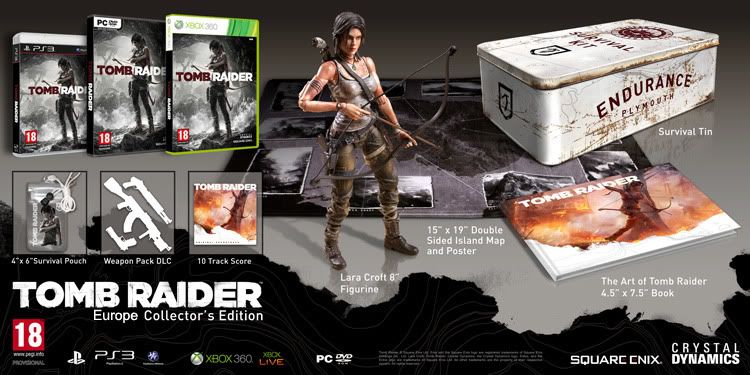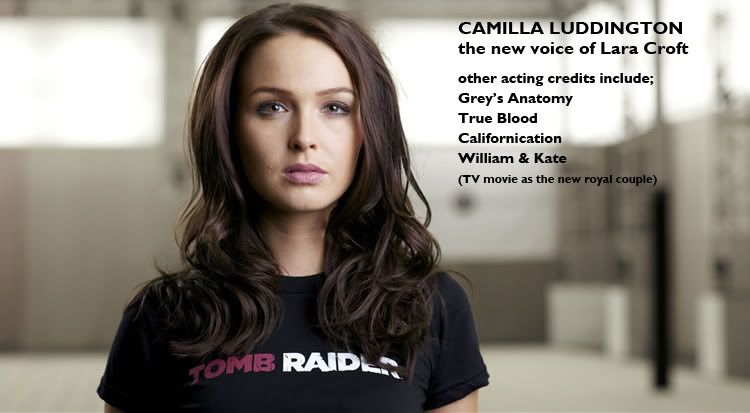 Introducing the Limited Edition Xbox 360 controller (with trandforming D-pad)
You can even check out MOJOR NELSON's preview.
---
VIDEOS

Nerd HQ series hosted by Zachari Levi (Chuck)







Adam Sessler's Preview (Rev3 games)
SCREENSHOTS