Thought its time to really start talking about JRPGs again and show SW what is coming in the future as well as which games everyone is excited for so lets have a look shall we?
Disgaea 4
Developer: Nippon Ichi
Release date: Summer
Platform: PS3

This PS3 entry in the Disgaea continues the magical and mischievous storyline of the hardcore, turn-based, strategy RPG franchise. As the fourth installment in the series Disgaea4 adopts an all new graphic engine with a much more emphasis on a anime graphics and also adopts many new game system for an exciting battle adventure as well as online.
Atelier Totori
Developer: Gust
Release date: Summer
Platform: PS3

The sequel is set five years after the end of that game. Rororina is 22 and is the instructor to the new main character, 13-year-old Totooria Helmold. Totooria lives with her father and older sister. Her goal is to find her mother, an adventurer who went missing years ago.


Ni no Kuni
Developer: Level 5
Release date: ??
Platform: PS3

Ni no Kuni puts players in the role of a 13-year-old boy whose mother dies as a result of his actions. This, obviously, leaves the boy very sad. One day, a fairy appears before the boy and gives him a book which promises to lead him to the mysterious world of Ni no Kuni. In this world, which exists in a different time frame from the real world, the boy attempts to save his mother...


Tales of Xillia
Developer: Namco Bandai
Release date: 2011 Japan ( No US news yet )
Platform: PS3

Designed as the 15th anniversary title for the series, Tales of Xillia features art direction from Tales of Symphonia Dawn of the New World character designer Daigo Okumura.


White Knight Chronicles 2
Developer: Level 5
Release date: August 2011
Platform: PS3

In White Knight Chronicles II, return to play as Leonard and his companions a year after their first adventure.


Final Fantasy Versus XIII
Developer: Square-Enix
Release date: ???
Platform: PS3

Versus is the story of a young king sworn to defend the last crystal in the world from the "hectic order" outside of his kingdom. It's a fight between ancient and modern techonology, and the struggle of one king to protect the old ways. A strange lady shows up named Stella which many come to question, will this be a story of romance between Noctis and Stella?



Hyper Dimention Neptunia 2
Developer: Compile Hearts
Release date: 2012?
Platform: PS3

The game is set after the first but this time around the focus will not only be on the conosle wars between the big 3 but also the handhelds from PSP to DS
Rune Factory
Developer: Neverland
Release date: 2011?
Platform: PS3/Wii


Tales of Graces F
Developer: Namco Bandai
Release date: 2012
Platform: PS3


Final Fantasy XIII-2
Developer: Square Enix
Release date: 2012
Platform: PS3/360
The sequel to the best selling JRPG of 2010 is coming back and looking better than ever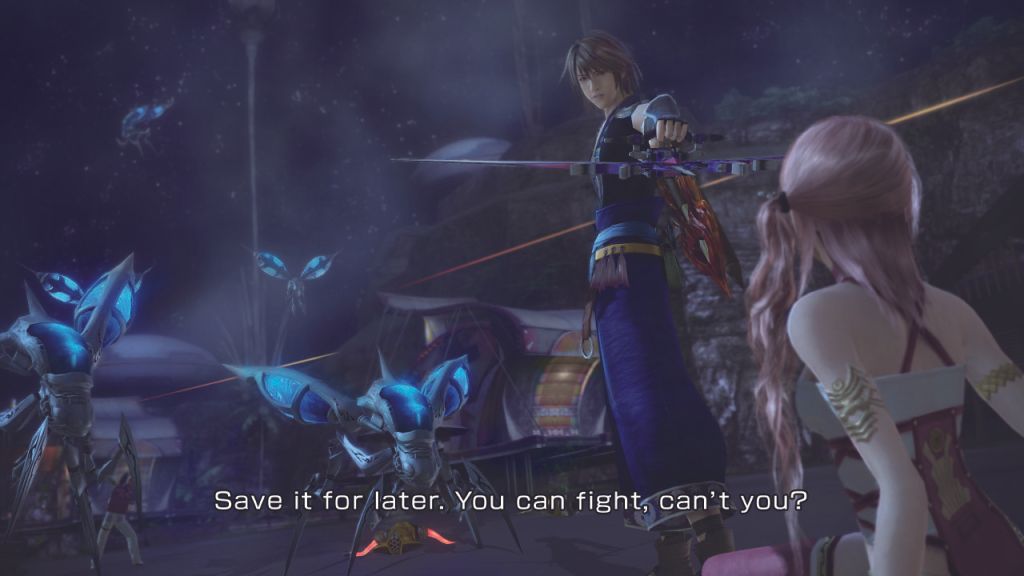 Xbox360??
_________________
Which games are you most excited for? tell us your thoguhts