I'd like to end by saying I have no idea what any of this is about. In the third century AD it was said that a man named Casare Romania created the first video game. Tripolia, 'twas called. Apologies to those of you who think so much of this generation but it was better and more nuanced than nigh anything our modern art in its presumptive effort has managed to create.
Having said so, I'll say no further; having made my comment, I will retreat into the shadows. I have pointed out your fallacies and made of each and every one of you the fool. Nevertheless, I think you will enjoy this thread and, for whatever whomever moderator examines this message to decide its relevance to an irrelevant forum, I assure you it is a work of the most extreme currency.
On why this generation has fallen:
The developers of New Vegas, decent, unassuming people, were not paid their bonuses because the MetaCritic score assigned the game was too low for the standards of Bethesda, a company with no apparent creative strictures or instructions but many financial ones (rape, rape!). Nevermind that any objective and truly experienced Role Playing Game enthusiast recognised the title as the cream of the crop, the best of any recent RPG, better to be sure than such tripe as Mass Effect or the fun but shortly enjoyable dungeon crawler Skyrim, nevermind that it is indisbutably one of the best games ever to be made and played, nevermind! Alas, the butthurt can't go on forever. We must at some point recognise that gaming has always been this way.
The readily apparent divide between hermits and consolites is not binary but triplicate; there are so-called hermits who take solace in the technological superiority of their platform, and there are hermits, so-called, and quiet of voice and shorter and shorter of number, who recognise the PC as possessing the lion's share of quality games within a certain number of genres. Jagged Alliance, X-Com, Fallout, Planescape, Arcanum, Thief, Darklands, System Shock; these are not games with comparable relatives on console. For tactics and role playing the PC of course is master.
All of that will change. The future of gaming, and, by regrettable necessity, of the System Wars, will change immensely over the course of the next five years. I have studied gaming. I am a student and a professor and a gentleman of the art. I have learned the patterns. I can tell you where it is going.
This, System Wars, readers of System Wars, lurkers, obsessive posters, reliable ancients, narwahs who don't know who they are, to all of you: a map, per your request and blatant invitation, of the next five years in gaming:
First, the controllers will go:
Of subtle and ugly device was the Nintendo Wii: a foot in the door, a malicious first step, prefaced unremarkably by the Power Glove. Forcing players (or allowing them, depending on how stupid you really are) to interact with games in a way other than the simplest and most preferable: by this means, by this initial step, gaming companies, corporations, empires, will take the power away from the player. They will make you swing a stick to play their games. They will make you wave your hands to play their games. Eventually they will force you to f*ck their games directly. You will be compelled to reach orgasm in order to finish a level in Mario. The raccoon suit will softly caress your buttocks.
Then, they will take your money:
Not as they do now, but by unwilling and constant purchase: Ubisoft, having finally achieved their dream of creating large scale inherently c*ntish internationally-aware cultural statements and experiments in the form of games will release, in conjunction with a similar Activision product, syringes full of tiny, genetically engineered creatures that will manipulate your central nervous system in such a way that when the blandly named character of Assassin's Creed: Full Frontal weeps you will, of no self ordained volition, weep with him. They will take directly from your paycheck, 15% to start with, and work their way up as the markets allow. They will force you to like creamcorn.
Finally, they will act as a sponge, absorbing all interactive content:
There will come a time when there is no longer any such thing as a sequel, as multiple games, as options; there will be one game, called Novum Catsus, which will consist of every game that any developer ever creates. Developers caught creating games on their own to be released individually will be prosecuted to the fullest extent of the law's fat c*ck. When you start a console or PC, when you choose to play a game through whatever obscene and degrading point of access by then has been devised, you will be presented the option to watch movies, to surf the internet, to enjoy directly stimulative pornography, or to play Novum Catsus. Novum Catsus will feature in-depth role-playing, exciting first-person action, realistic sports simulations, strategy sequences, adventure segments, race-tracks, slushies, big ass t*tt*es lasers, ambulant moustaches, vaginas, explosions, birds pissing radioactive waste, politics, philosophical commentary, superheroes, serial killers, invalids, examinations of the role of leeches in the American Civil War, thunder, lightning, Ryan Gosling's mummified jawline, moonraker guns, Messalina, autoerotic asphyxiation by way of popcorn bags, and so on and so on.
No longer will you say to your friends, are you looking forward to this game or to that, I have played just now this game, yes, or that; rather you will say, have you seen this part of Novum Catsus, have you done this in Novum Catsus, whom have you met in Novum Catsus, I barely can pay for Novum Catsus, and the game will become an immense and swollen parasite feeding off this world and creating, with indefinite sustainability and automatic nature, its very own planet and play-ground.
-----------------------------------------------
Now listen h'yar lil' chillin's. Today you mock my words. Thinkin' me a man of poor learnin' an ability. Buh' when the pock-a-lips comes and these basters with they seal-skin suits and hari-kari knives are makin' mince-meat of your world with weird and violatory forms of interactive entertainment, you will think of me.
Ubisoft doesn't make games, they make rape kits for their victims.
Bethesda doesn't create RPGs, they fill barrels with cat piss and Ron Howard movies and pour it down your throat.
Capcom doesn't exist anymore, not like you thought it did.
The whole world of gaming is falling apart, burning down, growing fat and obnoxious and self-serving. The best way, I think, to explain it to those of you who have not yet come to understand my point, is with an allegorical story.
-----------------------
Tails of Luscious Callemprance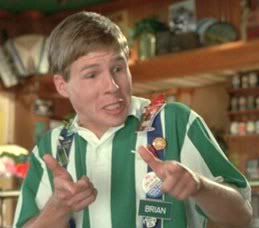 Once apron a thyme alabusia yester mathallee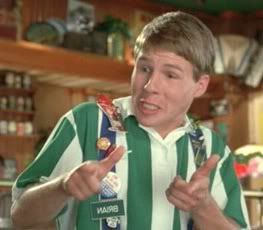 Something something Frank Capra
Resident Evil 6 sucks dick
Look, the point is, why do you even care?
It's not like Proust is going to fly down on a wheel-car saying "trim that goddamn pony-tail and keep it away from my c*ck". You can do whatever you want. Ever since abernathy first talked about in the 1956's nothing has been the same...
F*ck Elmet Lewis, f*ck the seventies, f*ck Carson Paramount, f*ck Anabelle Borgia, f*ck Ubisoft, f*ck the government.
AND NOW BECAUSE OF THE GODDAMN XBOX THERE ARE SNAKES IN F*CKING HAWAII