After seeing stayman_jacobi's and zwgiantsfans blogs on this, I decided to take a crack at it. Thanks though to stayman_jacobi for first thinking of the idea.
*All PKMN Are In Their Fully Evolved Forms, Regardless Of The PKMN. Please Note: This Team Is Possible Only Post Victory Road.*
1: Serperior, my starter PKMN!
2: Victini, the awesome legend obtainable prior to the second gym!
3: Unfezant, (male-form, which looks a lot better than the female form!) the Pidgeot of its region!
4: Zebstrika, it is the zebra PKMN that strikes PKMN with electricity! Da!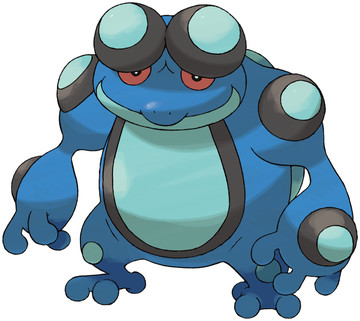 5: Seismitoad is basically a Poliwrath minus the swirl, plus some dots. But, to avoid some rip-offing-Poliwrath-ness, it is water-ground not water-fighting. Still reminds me of Poliwrath and I LIKE POLIWRATH! SO I LIKE SEISMITOAD!!!
AND MY FINAL PKMN IS (DA DA DA!):
6: Hydreigon, the sudo-legendary of the region! It evolves at the insane level of 64, while it also has a unique new type combination, like Victini! It can even learn move of 16 of the 17 types, excluding grass!
Please Leave Ideas In The Comments, Along With Possibly Any Fatal Flaws!!
Great Fan-Art Of Hydregion!
Thanks For Reading,
swww2198