There nothing quite like knowing one of the greatest games of all time shall be released in less then 12 hours and at that, what's, even more amazing, is that, I'll be enjoying it as soon as I get it, in line at midnight madness here in Tucson AZ! I can't wait! Even though I have 2 classes starting at 8:40 tomorrow I decided to just take the plunge into the line of Halo fanatics who will certainly be in line much sooner than me. Im a major fan of the series but I never really did things like wait in line all day, so hopefully it isn't too bad. I'll probably leave around 10:30 or 11:00 to get in line.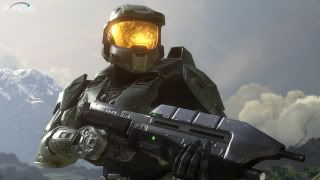 I will be picking the Limited edition (hopefully) version of the game, probably at GameStop.
For the past week I have finished Halo 1 & 2 and yesterday, I listened to a lot of hype and saw a bunch of videos and read pretty much every top reviewer site's opinion on Halo 3.Although most of the other sites gave H3 a 10, I thoughtGame spot's review was much nicer about the flaws and really candy coated it well. So GS gave it a great review and score in my opinion and I would have been a little confused if they gave it a 10... Since their were many sites that gave it a 10 but questioned the flaws allot in their reviews.
In other news, I bought a couple of items on Amazonagain:
- What? i like Reese Witherspoon :P
- I thought about getting the third but i didn't really like the new complex nature of it, whenever i played both demo's i always had more fun with the second one. Plus i got it, very cheap.
--~~Halo 3!!!~~--_=10 hrs - 20 mins :D