2010 has been a truly great year in both films and games. There have been numerous chart topping sales with some of the releases this year, and 2010 really goes out in a bang. Here I would like to present MY top ten films and games of 2010. Granted I was only able to play a couple of the new releases that came out this year, actually about half on my games list. The other 5 were top picks made by me that received critical acclaim. I have seen all ten movies on the films list, so that's not a problem. Just keep in mind that I was only able to play half of the games on the gaming list. I would like to present the top ten films list first:
TOP TEN FILMS OF 2010
10. The Book of Eli
"This taut and superb post-apocalyptic thriller houses both great acting and one MAJOR twist that you'll unlikely see to come."
9. The Crazies
"This film is one of the better remakes that I have yet to see, and is one of the better modern horror flicks of this day."
8. Shutter Island
"A truly creepy thriller that involved its own little mysteries for the audience to solve and its superb twist."
7. Harry Potter and the Deathly Hallows Part 1
"The first part in the final installment of the Harry Potter franchise sets down the events to be experienced in the upcoming second part, and it involved even more amazing character development."
6. True Grit
"The Coen brothers manage again to make an incredibly amazing film, it is also their first western film and it works flawlessly."
5. A Prophet
"A splendid French film that delves into the making of a monster in a monstrous environment."
4. The Town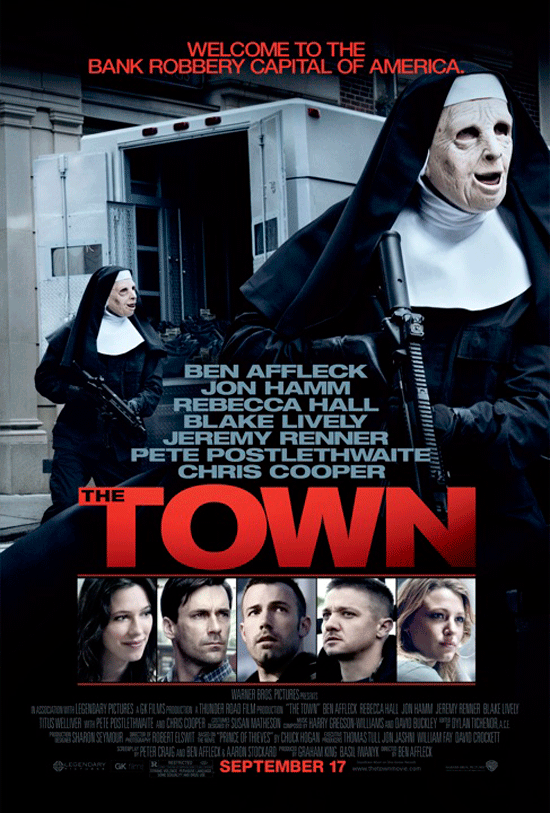 "Ben Affleck's best work behind and in front of the camera, and involves numerous shootouts and heists that top even bigger bank robbery films."
3. Toy Story 3
"The final installment in the always amazing Toy Story trilogy that brings both laughs and tears to the table, and delivers one heck of an animated experience. It was well worth the 11 year wait, by the way."
2. Inception
"Never has a film made me think as much as Inception has, never has a film made the trip and experience that delves well into dreams inside of dreams, never has a film made this much of an impact that I still think about the journey and the ending 5 months later and I try to decipher what it all means still to this day. A very well done film."
1. 127 Hours
"A completely flawless film. Danny Boyle has brought us from London to Mumbai and now to the darkest depths of a man's will and need to survive. James Franco is downright perfect, his performance nearly brought a tear to my eye. Many have claimed that the amputation is graphic, and it is but it shows just the actions a single man would perform in order to survive the ungodly inevitable. This Oscar worthy film is one for the ages and it SHOULDN'T be missed by anyone.
TOP TEN GAMES OF 2010
10. Super Mario Galaxy 2
"A stellar sequel to the original Super Mario Galaxy that adds new planets, characters, and a heck of a fun time."
9. Fable III
"Another improved sequel that adds a whole new storyline that actually ties into your own character from Fable II that involves in a revolution."
8. Heavy Rain
"A fresh and unique experience into video gaming that brings new ideas to the table that make a game that truly blows you away."
7. Fallout New Vegas
"Almost considered a clone of Fallout 3, New Vegas really isn't. It adds Hardcore mode, the ability to look down the sights of the guns, mods, and much more in a truly amazing package."
6. Assassin's Creed Brotherhood
"Another great sequel to Assassin's Creed II that leaves off right at the end of its predecessor. It involves Ezio once again as he tries to track down more people to kill, but he has some extra help to guide him along the way."
5. Halo Reach
"The last Halo game developed by Bungie introduces a whole new campaign that involves the downfall of Reach, newly improved Firefight mode, Forge world, and a whole lot of other goodies."
4. Call of Duty Black Ops
"Treyarch has finally managed to outshine the Modern Warfare series and has brought their own telling of the Call of Duty franchise to light. Its multiplayer is highly improved and so is its campaign that brings a whole new take on the word 'conspiracy'."
3. God of War III
"Kratos returns in the highly anticipated conclusion of the God of War trilogy. It is a true and stellar conclusion with improved combat and amazing graphics that make this game as special as it is.
2. Red Dead Redemption
"This western themed game is one of the best I have ever played hands down. It has a great protagonist and an amazing and flawless story that ends in a depressing manner, but its really all worth the while."
1. Mass Effect 2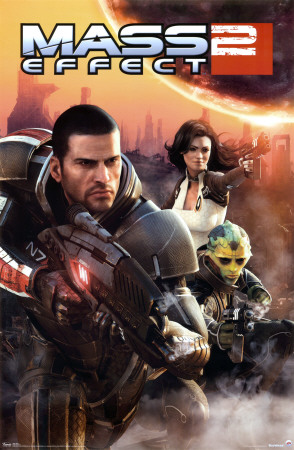 "This is most likely the best game I have ever played. Never have I ever been attached to a band of likable characters such as this squad, and to see some of them die in the suicide mission really brings a truly amazing experience to play. The story is fresh and exciting, the characters have their flaws, but they almost all seem flawless at the same time. Play this game and you'll be experiencing one for the books."
Those are both of my lists. I know I wasn't able to see every big movie or play ever big game, but these are the two tops lists I could come up with and I hope you enjoyed them.
Have a great final day of 2010, and HAPPY NEW YEAR! :D