Be sure to check my Neo Geo Pocket Color review here.
Ah, the Jaguar.This is a system that is very hard to gauge, because it is from what I like to call the "tweener generation". It came a bit too late for the Genesis/SNES/Turbografx-16 heyday, and a bit too early for the N64/Saturn/PS1 generation to really get going. In my eyes, the Jaguar's chief competition was the 3DO, the CD-i, the Apple Pippin, and the SEGA 32X, regardless of any official cIassifications and what-not. When people make forum topics discussing "the worst console of all time", the Jaguar is invariably mentioned. I am of the opinion that the people who think the Jaguar is the worst console ever have never played one. It isn't the best console ever. It's not even a great one, but it's far from the worst. Now, to get this review going. -History- The Atari Jaguar was released in 1993 to a lukewarm commercial reception, chiefly due to poor marketing and the lack of a franchise with instant brand name recognition (no Atari equivalent of Sonic or Mario). Atari had also lost a considerable amount of the public's trust due to the commercial failures that were the 5200, the 7800, and the Lynx. It was officially discontinued in 1996, but it was dead for all intents and purposes as a commercial system long before that. But today the Jaguar enjoys an active homebrew community and a rabidly dedicated fanbase. There are even games still in production for the system today, with at least five releases on the horizon.
-Hardware-
The Jaguar was a rather ugly piece of hardware, but it has a certain appeal. I've actually grown fond of the look of mine in the short time I've spent with it. The cartridges are actually some of the prettiest I've seen, second only to the glorious and massive cartridges of the Neo Geo AES. Here is a sample Jag cartridge: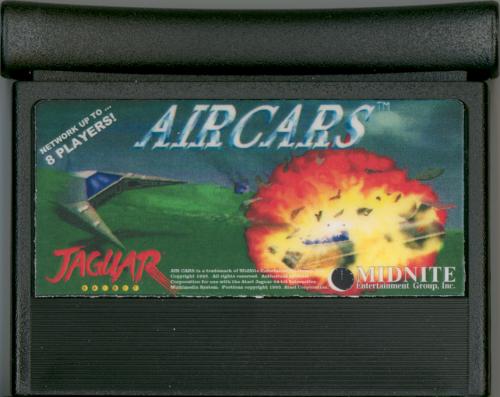 But aesthetics aside, I'm sure you're wondering what the system has under the hood. To put it simply, it has beautiful 2D graphics and somewhat primitive 3D graphics. That's not to say that some of the 3D games don't look good for 1993, because they do. Here are some screens from some good-looking Jag games: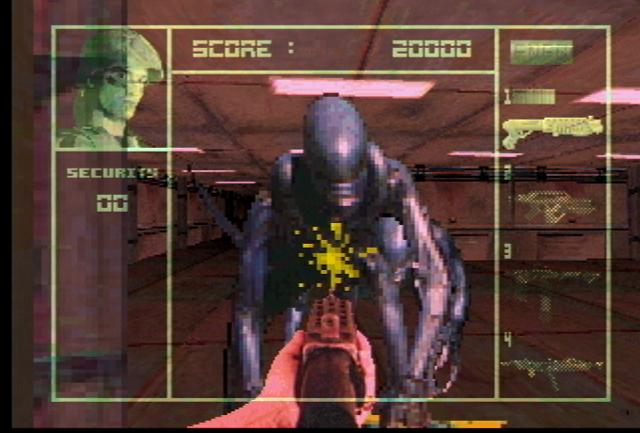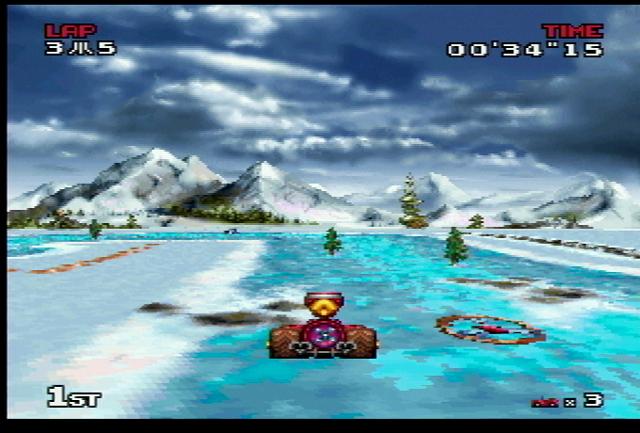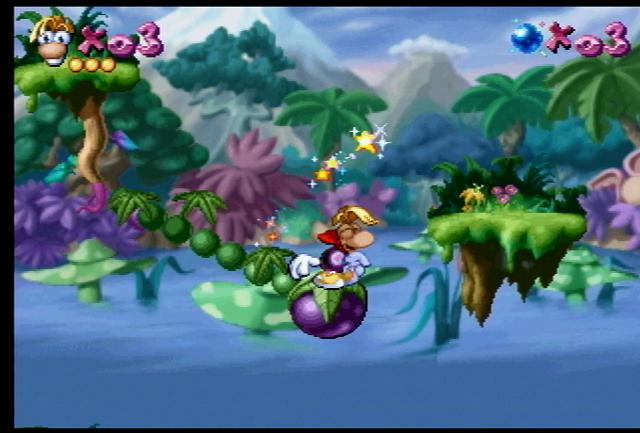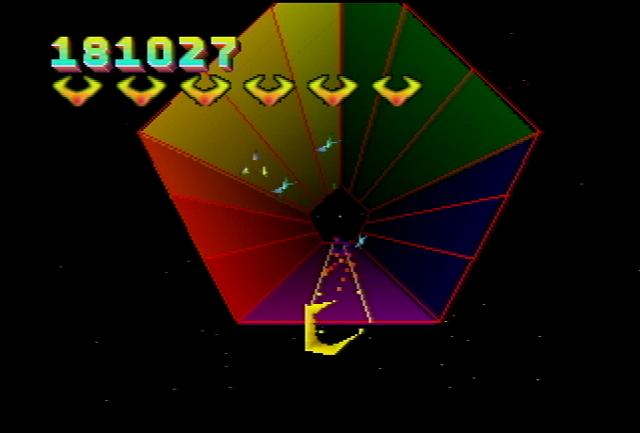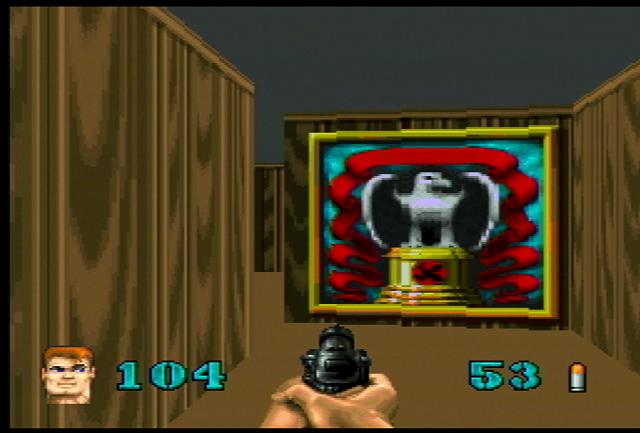 Keep in mind that all of these games look better in motion. -Controller-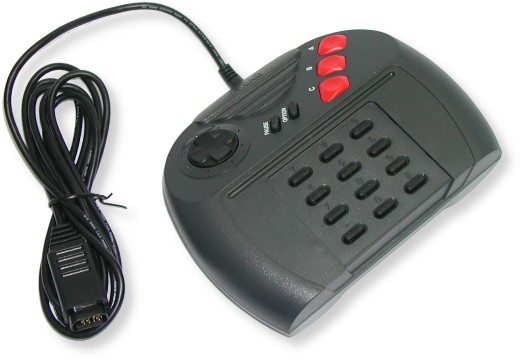 Wonky and stupid looking? You bet. But it's actually surprisingly functional. The Jag controller catches a lot of heat, but again I think that the largest critics are those that haven't spent a lot of time with it. Most of the gaming is done on the d-pad and face buttons, which are all very tight and responsive. Not much different than your SEGA Genesis pad. But you're probably wondering what the number pad is all about. Well, it's actually a much better idea than it looks to be. You can use it for quick-saves and map viewing, like in Wolfenstein 3D (pressing one saves to file one, two to file two, etc). You can also use it to change weapons in other games (button one is your pistol, two is machine gun, three is shot gun, etc). When the number pad is used, it's surprisingly effective. As for the feel of the controller, I actually like it. It's rather comfortable and feels like it was built for the hands of an adult, rather than those of a small child.
-Software Library- Now we get down to business. The Jaguar has three outstanding FPS games in Alien vs. Predator and the two best console versions of the original Doom and Wolfenstein 3D games. They hold up a lot better than you might think, and they're still a lot of fun. As far as platformers go, you're set. Rayman is an absolute masterpiece. Zool 2 is a great game, Soccer Kid (newer homebrew title) is an awesome and original title, and Bubsy is at least decent. You've got two solid puzzlers in Evolution Dino Dudes (think Lemmings) and Zoop. Both are fun time-wasters. The Jaguar has a rather respectable library of arcade shooters. It lacks anything truly outstanding beyond Tempest 2000 (which rules ass), but Trevor McFur in the Crescent Galaxy, Defender 2000, Raiden, Missile Command 3D, Total Carnage, and Worms (!) are all solid. After that, the library gets thin. There are some standouts here and there, but the rest of the genres are rather poorly represented. There are no RPGs to speak of. But there are two quirky and fun sports titles in Atari Karts and Brutal Sports Football (football+swords=AWESOME).Sensible Soccer is good if you like the sport (I personally do not). You've also got two competent pinball games and NBA Jam to work with. Iron Soldier and Ultra Vortek round out the group of titles that are worth a purchase. Iron Soldier is a well designed but slow-moving mech game, and Ultra Vortek is a respectable fighter. -Extra Features- Here's where it gets fun. First you've got the JagLink, which lets you link Jaguars together for multiplayer goodness. Doom supports it, and BattleSphere even supports 32 players. If you know someone else with a Jaguar, you're in for some fun. The Atari Jaguar CD is worth a mention. While it did have a few good commercial games worth owning (Myst, Dragon's Layer, BattleMorph, and Blue Lightning), the homebrew is the reason to own this system. Most of the homebrew games that small-time developers make are on this format due to the fact that CDs are much easier to mass-produce than cartridges (though some homebrew games ARE available in cartridge format). There are actually some pretty good homebrew titles available, and I like to support indie developers. It also has a rather fun use as a VLM (virtual light machine). When you play an audio CD in the system, a light show appears on your screen in synchronization with the music.
As you can see here
, the VLM built into the firmware of the Jag CD is actually more advanced than what you get in iTunes or Windows Media Player. There are also some other accessories like a TeamTap (allows for more than two players), a CatBox (allows you hook up the Jag to headphones or a computer monitor, among other things), and various other things you would expect a console to have. -Verdict- The Atari Jaguar is a much better console than I expected when I first plugged it in. To put it simpy, there's a reason that the system has such a rabid fanbase and homebrew community. But the system is definitely not for everyone. While some of the great games are rather cheap (Doom, Wolfenstein, Rayman, Zool, etc), others, specifically the homebrew and independently-published ones (Worms, Soccer Kid, and Total Carnage) are very expensive. The system goes for about 65 dollars without any games, and it's worth that price even if you don't plan to shell out the big bucks for the Jag CD and the cartridge homebrew titles. If you DO plan on getting the Jag CD and supporting indie devs, the Jag is worth every penny and more. You can find the system for very cheap when people don't know what they've got. I see them on Craiglist for less than fifty dollars for time to time, and I know someone who only paid ten dollars for his. The Jaguar is a solid system. Not worthy of mention among the best, but certainly not the worst. If you like arcade shooters, early FPS games, and 2D platformers it's worth the money. If you don't, then stay far away from the Atari Jaguar. Overall: 7/10.