Everyone knows that the characters make or brake any game. You can have the greatest storyline ever but if you dont have the proper characters to sell the story it doesnt even matter. So i am here today to bring to you the top 5 most bad A## characters i have ever seen in a video game. so without further adieu lets start off with number 5
5) Fierce Diety Link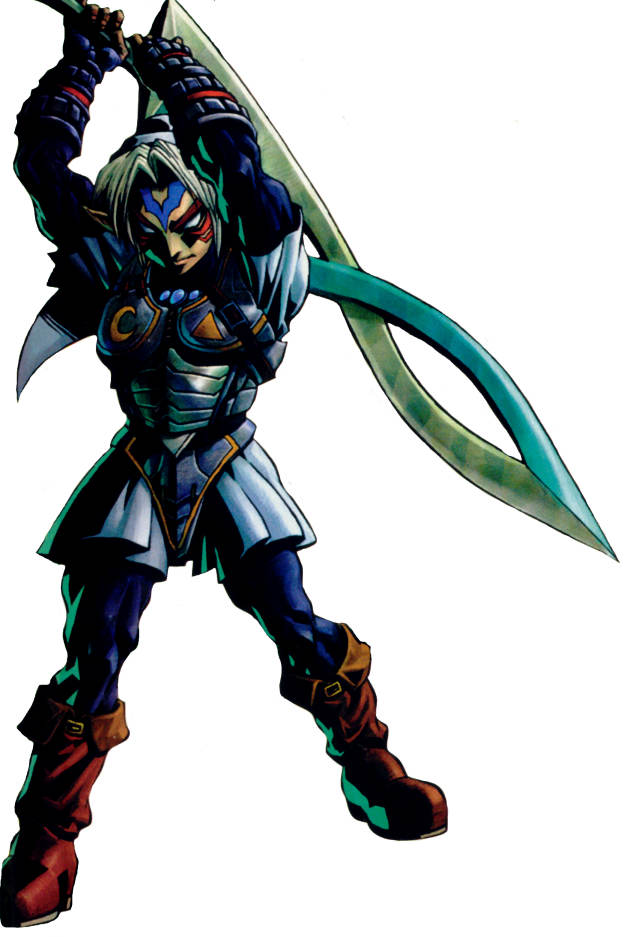 I dont care that you could only play as him for 5 minutes, it was the most fulfilling 5 minutes i have ever experienced!!! for the life of me i dont know why they didnt put him in Majoras Mask for a longer period or make other any other games were he was a useable character. It was a short lived life for fierce diety link, but it was a great one
4) Carl "CJ" Johnson
Definitely an overlooked bad a## i my opinion. Come on just look at the photo foe petes sake!!! he's riding a bicycle (Which he stole from a helpless little boy) while performing a drive by with his weapon of choice, the uzi! The man will do anything and say to represent his hood and will kill anyone whos gets in his way!! if thats not a bad a## then i dont know what is...
3) Dante
ummm hello the guys a demon slayer!! oh and did i forget to mention that he's half demon as well!!! thats got bad a## written all over it!! Anyone whos got the cajones to challenge lucifer and his minions is a bad a## in my book
2) Sepiroth
Alright ive been hearing a lot of bashing on sepiroth lately such as "he's a mama's boy" or maybe " kefka would beat the crap out of him" but ive heard enough of it!!! Good ol sepiroth here doubles over as not only one of the best bad a##'s but also as one of the best villains of all time. He's a man of few words but when he does it sends a chill down your back. dont even get me started on the sword....if i saw someone holding that thing in real life i would have keester cakes (poop) in my pants for months
1) Kratos
ahh the god of war himself. anyone whos played god of war can surely agree that this guy is the number 1 bad a## of all time!!! lets be honest here, the guy kills gods for a living!! he is the definition of "Bad A##). I tip my hat to you kratos and can only hope...that one day i am able to acheive the level off bad a## you have obtained.
well theres my top 5 list of bad a##'s so i hope you guys all enjoyed them