My Five Year Anniversary is fast arriving so I got to go really fast. lol.
Number 14!
Fast paced, explosions, and cars: what more do you need? My only complaint is that the controls hate me! :evil:
Who doesn't love Sweet-tooth? :twisted:
Number 13!
The last great skating game in my opinion. The controls were at their best, the story was amazing, and there was a lot to do. Great music too! Not to mention the replay value. I could play this for hours and hours. Too bad none of them today can capture my interest. Not even Skate which people seem to love.
Number 12!
This game is so addicting it makes my eyes bleed! :shock: I'm playing it right now! Somebody help me! :cry:
Number 11!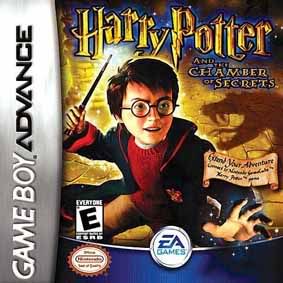 The Game Boy Advance and Gamecube version of this game together make this list because they work together very well and recreate the vision of the Harry Potter universe in my head. Unfortunately, no other Harry Potter game comes close to it. The closest is Order of the Pheonix which gives me great hope for the Half Blood Prince!
Soon, I'll do 10-4. and leading up to the big day, I'll do numbers 3 - 1 individually. Hopefully it will work out. Have a good one! :D