Starting a fun new set of blogs, I decided to do a top 25 list. My big 100th blog is coming up too. I have major plans, hehe. But without further waiting..
Summing up my half of my childhood experience, SONIC Mega Collection has every single Sonic and Sonic related game for the Sega Genesis. The speedy blue hedgehog stormed his way through my screen and I loved it. These 2D sidescrollers are furious, challenging, and most of all fun!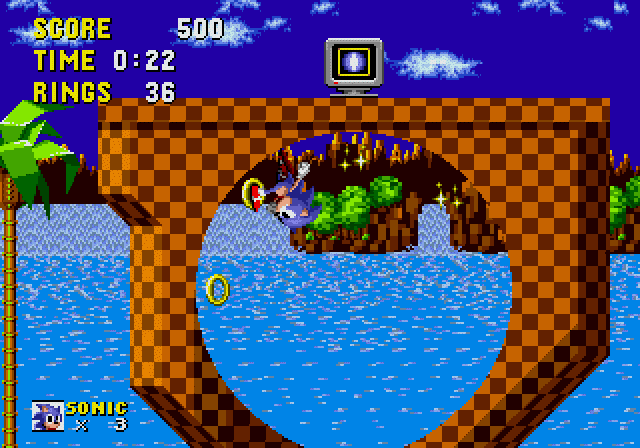 The visuals are amazing and vibrant. The animation and controls are fluid and works very well. These are the two big things about the Sonic games. It's all about SPEEEEED and if it is choppy, then it wouldn't be as good. Instead, it's everything that makes the SPEEEEED great. Also, these games have awesome music. Genesis Sonic games sound better than most games today. This is Lava Reef Zone 2's music and it is my favorite of Sonic & Knuckles. Most of the music is as good as this is. It's outstanding!
There's some other games which I think that could be different. Instead of Dr. Robotnix's Bean Machine, they could have put in Sonic CD. But alas, that wouldn't make it a Genesis only thing now would it? That's alright because Bean Machine isn't bad, nor is Flicky. It's a minor gripe but it doesn't affect anything. Sonic CD would appear on Sonic Gems Collection which I have yet to find.
All and all, Sonic's Mega Collection takes every Sonic game for the Genesis and puts them together. Making it a ton of fun, giving me nostalgia feelings, and creating the utimate Sonic package. That's why it is Number 25 on my top 25 list!