I posted some guitar solo videos las night (before taking a nap and waking up the minute On the Spot was over just to remind me I missed it) and I'll post an insane drum solo video tonight (this one is professional).
Also I found this song on video google about System Administrators and I thought it was pretty funny (I know you'll like it mr.jedi you being a system admin too...)...It's funnier to net admins obviously but here it is:
http://video.google.ca/videoplay?docid=-7193470719293309352&q=sys+admin+song
I want to start video blogging and as soon as I resolve the hardware side of things I will do so. I'd also like to upload some game related videos since this is a game site to begin with. Problem is I have no games with footage worth showing (I'm not a speed runner...too demanding on patience). Everyone has seen gameplay from all my games hundreds of times without me adding a useless video of me playing showing regular skills. And unlike jimb0, I don't have any crazy japanese imports to show you.
There is one game I will try to upload video for and that is Expect no Mercy if only for the fact that it is the worst game I've ever played and it sucks to the point of hilarity.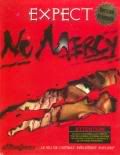 If anyone wants to look at my collection and give me any suggestions as to what game they'd like to see I'd be happy to oblige them.
As for Symphony of the Night, I cried last night (not really) because I got refunded my money for it (at least) but now I know for sure I'm gonna need to find another copy. Maybe this time I'll try to find a used copy instead of paying 80$ + for a new copy of an 8 year old game.  Also I bought Xenosaga Episode 2 last night and a USB adapter that lets me connect my PS2 controller to my PC.