Well the weekend is over and I wasn't able to do as much gaming as I wanted to. As expected I got convinced into going out friday night (to good results) but slept all day saturday to recover (got up at 3PM and went to bed at 10PM).
Didn't have time to play any Zelda. I did manage to finish Metal Slug X and Prey over the weekend though.
Prey was good but the review on GS is right. The gravity manipulations and portals feel more like a gimmick or an effect than a gameplay mechanic. Also I found all the spirit walk puzzles to be way to simple. Most of them are just go into spirit mode, walk through the forcefield and press the switch thats right on the other side to turn off the forcefield and llow your physical form through. Also some enemies were only used in the very last portion of the game and were too easy to defeat. The AI wasn't all that great either. Anyhow I'll probably put up a review sometime soon. An multiprey as they call it just doesn't compare with UT2K4 and CSS.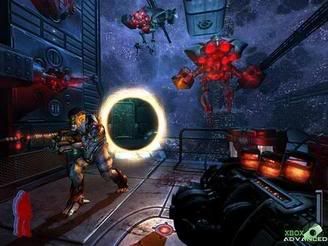 Metal Slug X was pretty hardcore but it was too easy because you have an infinite number of continues (and you continue exactly from where you died just like an arcade). So even though the game is insanely hard you can get through it in an hour or so.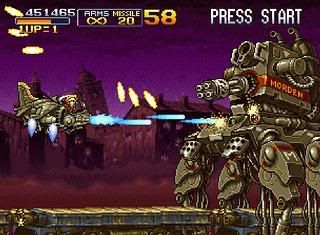 I also watched a few movies this weekend. The first was Grandma's boy which was foul, offensive and mindless nerd bashing. That is probably why I liked it so much. I thought the pacing in the movie was incredible...there really was no boring part to the movie and it made me laugh from begining to end (a lot of cheap laughs... but hey they got me laughing and thats the goal right?). Most of the characters are just stereotypes most people have about the gaming industry but they are still caricatured in such a way that reminds you of some people while still being totally retarded (think a bit like the first American Pie but with no Pie f***ing).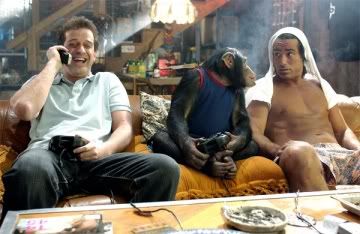 The other movie was Lock, Stock and Two Smoking Barrels. I know I'm a bit late to that party but it was on my digital box' on-demand options last night so I ordered it. It was somehat convoluted (most of the movie is in chronological order except for a few parts which makes it that much more confusing). Loved the crook humor they had in there but I couldn't help myself thinking this movie was trying to be what Snatch was. (I thought Snatch was much better myself) But to Guy Ritchie's credit it was his first movie and the guy is half retarded (he MARIED Madonna... he bought the cow when all of town could get the whole damn barn for free...).
Other than that not much news from the weekend. I am still trying to borrow myself a camera for a VBlog and trying to find Expect no Mercy but I think it's at my parent's house. I'll have to get my sister to share it so I can VPN in and get it.