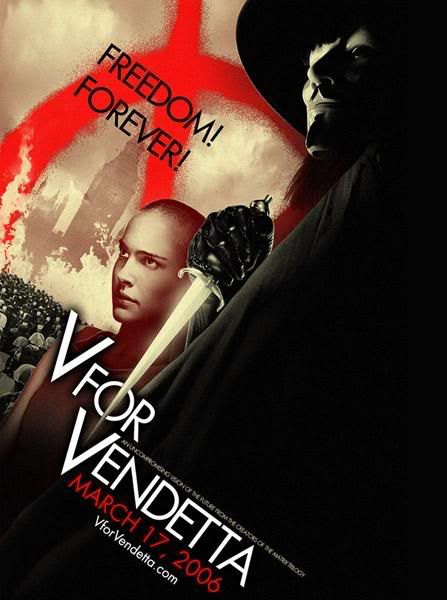 As you can see from the poster, I watched "V for Vendetta" last night and I thought it was great. So great in fact that I had to post about it. A lot of movies are crap lately and when I find a good movie I just need to let people know.
The movie had a great mix of action and superb dialogue (sometimes hard to understand as they use a lot of quotes from shakespear and the like...I know what your saying shakespeare in an action movie? Yes and it fits the tone of the movie really well and really gives V a unique feel). The story reminds me of 1984 and Equilibrium (a great book and a great movie by the way) but with a terrorist element.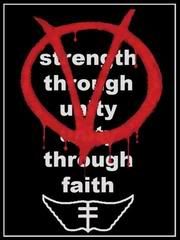 It's rare that you will see a movie with such good action and that is thought-provoking at the same time. The movie has practically no cliche moments to speak of and has its very unique feel. Hugo Weaving (Agent Smith from the Matrix and Elrond from LOTR) manages to convey a lot through an immobile mask and the lighting in the movie sets a mood like I haven't seen in quite some time.
Anyhow watch it and let me know what you thought. It's not often that I feel this vocal about a movie but this one really stuck with me.