Sorry for being abscent for such a long time and I really should call my blog picture of the month instead :lol:
Anyways, let me annouce the last poll results quickly which was "Have you ever used cheat sheets during exams?"
Thanks everyone for voting.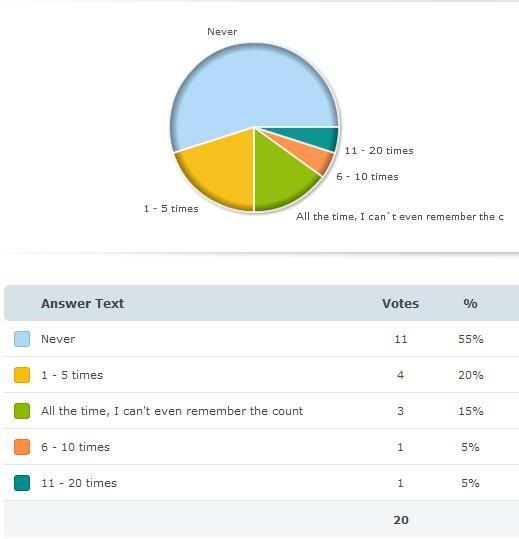 I have to say that there are some cheaters amongst us :lol: and to be honest one of the three that don't remember the count is my brother :lol:
Here is the next poll which is games related this time "Do you read videogames instruction manual?"
----------------------------------------------------
As always here is picture of the month by =einlee
------------------------------------------------
The Announcement:
Me, my brother and my friend and some who will join later created a web blog for videogames called Videogame Nerds
We currently didn't post anything related to games, we just posted some information about us along with our pictures. We wanted to post our thoughts and opionions as normal gamers, not like critics, editors and journalists. You could see stuff like reviews, articles, top lists, polls. I hope that you drop by from time to time ;)
Cheers,
Ali.