Well, thus far my few posts have focused on video games. Pretty much my biggest hobby, but I go beyond that too, and am currently trying to expand my self further. Specifically into more interesting board games. I have high interest in more strategic boards games like Catan, Risk, etc. But little experience in them and no one to play them with. Since, most require more than two players to be played or to point full, they do not work for Phillip and me to play alone, and our friends generally have no interest in these games. So, it can be difficult to really get myself into new games of the sort.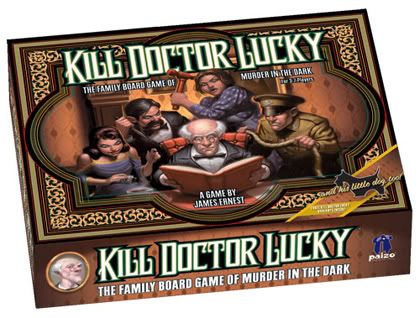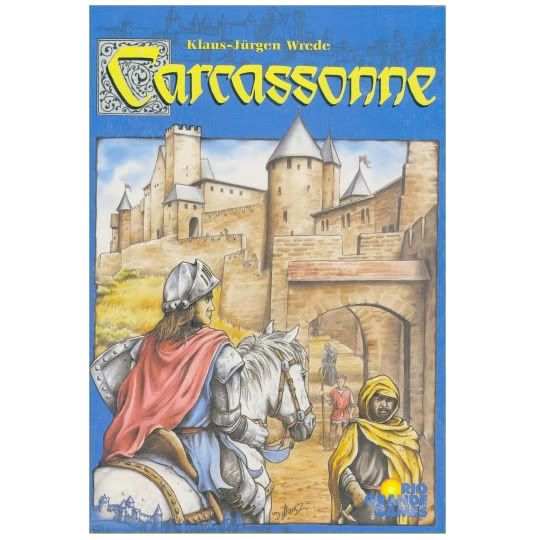 For my birthday at the end of June, I got two new board games. Kill Doctor Lucky and Carcassonne. Kill Doctor Lucky is a Clue themed game where you are attempting to be the player who murders Doctor Luckywhile moving through the many rooms of his mansion. This was definitely an easy sell to my friends, and an instant favorite. We all look forward to many more nights of sneaking around Doctor Lucky's mansion with thoughts of murder, trying to kill him... and his little dog too!
The second game I got was Carcassonne. This game is more on the strategy side of the field, and boy do I like it. We have been playing it just about every day. It is good to play with even just two players, so that is great news for Phillip and me. But, we have also gotten our friends to give it a try! In this game players take turns randomly drawing tiles and playing them down next to each other to create roads and cities. You also have a few small tokens to play with, called Meeples. You place these on roads and cities as you create them and get points when they are completed. We played the game many times as it originally came, then we added in the included mini-expansion to add river tiles for a more versatile start to the game.
There are many other expansions available, each adding new tiles, pieces, and rules to games. We have already added the Inns and Cathedrals expansion set which gave us more game tiles, some with inns to increase your road score and some with cathedrals to increase a city's score. You also get a new large Meeple to add to you followers, and he counts as two regular Meeples. This come in handy when you are trying to get or keep control over the same road or city as another player. I look forward to exploring more expansions for Carcassonne in the future.