So I was saying not too long ago that 2011 looked pretty bleak for Wii owners, like myself. And I'm the last person who would say something like that. From my point of view there's always been something interesting coming out on the little white box of love. But 2011 was just looking really desolate. But now there's been an announcement here and a press release there, and I present to you my list of Wii games to keep your eye on in 2011. (As of January 28.)
Lost in Shadow
I thought I'd start the list off with this one because it just came out. Hey. You can buy it right now. So go do it.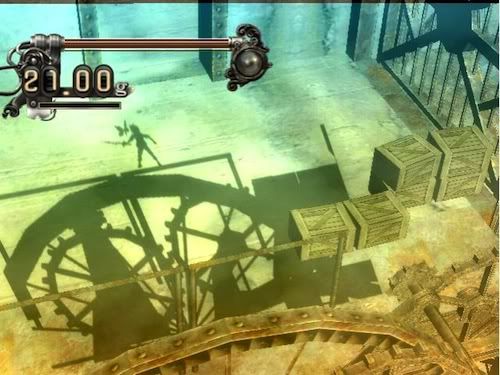 Lost in Shadow is the first Hudson game I've been interested in for a very long time. Or ever. What does Hudson make? Bomberman? Well anyway. The reviews are awfully polarized, which sort of makes me want to play it even more. I guess what's sold me on it is it's like what would happen if Ico had a baby with Out of This World. 2D platforming set in a creepy tower full of shadow monsters.
You Don't Know Jack
I know this one's multi-platform, but I've been saying since 2006 that the Wii needs a You Don't Know Jack. There's Scene It and other dull gameshow stlye games, but YDKJ is the one I remember from my youth. I remember celebrating our graduation by going over to my friend's apartment with a few of my other nerdy doods, and just playing You Don't Know Jack and Mario Kart 64 and eating pizza and Fuzzy Peaches until we passed out. Ah, good times.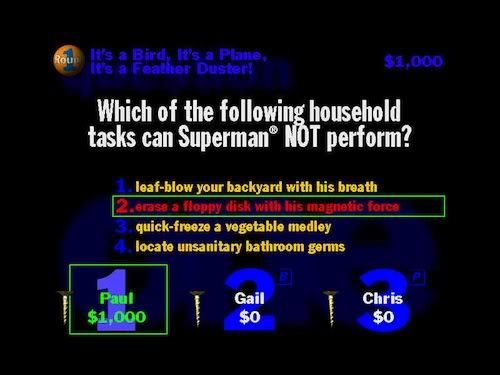 Yep, this is one title that should have been resurrected ages ago. Or rather, it shouldn't have died in the first place. Man, I love this generation.
Legend of Zelda: Skyward Sword
I could say anything here and you wouldn't care. Skyward Sword sells itself. So instead of me rambling on, here's Shakespeare and a kitten.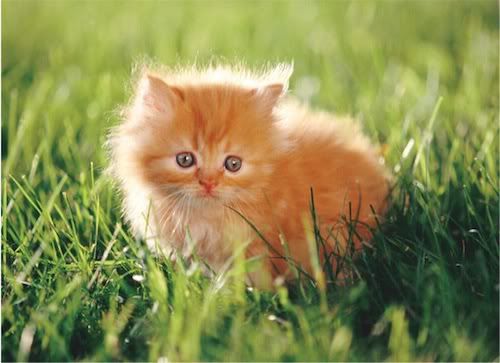 Wherefore was I to this keen mockery born?
When at your hands did I deserve this scorn?
Is't not enough, is't not enough, young man,
That I did never, no, nor never can,
Deserve a sweet look from Demetrius' eye,
But you must flout my insufficiency?
Good troth, you do me wrong, good sooth, you do,
In such disdainful manner me to woo.
But fare you well: perforce I must confess
I thought you lord of more true gentleness.
O, that a lady, of one man refused.
Should of another therefore be abused!
You think about that before you enter a comment below.
Rune Factory Oceans
I played Harvest Moon for the SNES many a year ago and I really loved it. And ever since then I've tried and I've tried to enjoy subsequent Harvest Moonery, but have failed each and every time. And then I played Rune Factory Frontier for the Wii and was hooked. I can't really say why for sure. The graphics were sort of eh, and the combat system was sort of the suck. I guess I just liked the sheer vastness of what you could do. I excelled at cooking and was a master of the 2-handed sword. I married my local mailcarrier, had a giant arachnid tending my fields, and by day I sucked happy spirits out of the air and transported them to other parts of town. It was quite the game.
After my experience with Frontier, Oceans may very well let me down. But I won't know that until I play it.
Rhythm Heaven Wii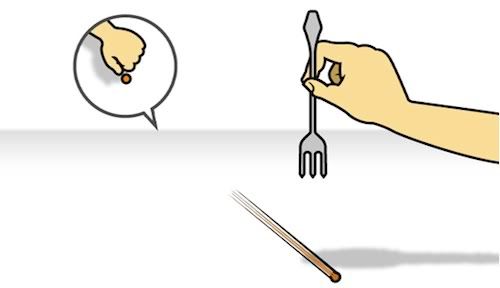 I never played Rhythm Heaven on the DS, but you know what I love? Warioware: Smooth Moves. A friend of mine got that when it came out and we played it to death. And then just recently I decided that if I'm going to have a proper Wii collection, it needs to be there. Rhythm Heaven Wii looks more like Warioware than it's DS predecessor to me. Maybe with less games about nose-picking though. Shame.
Rodea the Sky Soldier
So the Sonic creator hasn't had much love since his departure from Sega. I'm no historian on the guy, but I know he created Nights and more recently, Ivy the Kiwi. Those were sort of flops. But this new title, Rodea, it kind of reminds me of Sin & Punishment. Only happier and with giant colossi. And for better or worse, this character reminds me of Sonic. Maybe it's the look on his face. Regardless, it's on my radar until more info on the game turns me away.
Kirby 2011
This one really took me by surprise. We just got a Kirby game. Just! But I guess, as people like to point out, Epic Yarn was originally a Prince Fluff game. This, on the other hand, is Hal Labs' first shot at a console Kirby since Seinfeld was still on their air. It really does have the look and sound of a Kirby game, right down to his ability to inhale and consume the soul of his nemeses. Now detractors can say this game sucks and they'll be sort of right.
I can't say the trailer wowed me in any big way, other than the fact that it came out of nowhere. I think it's going to need a bit of that Nintendo spit-and-polish. We'll have to see what happens in the weeks and months to come.
Monado: Beginning of the World (Xenoblade)
Here's the thing. Most people believe this game isn't coming to North America. It was shown at E3 a year and a half ago, has been out in Japan for quite a while now. I was on board with the we're-never-getting-Monado theory until just today. And then Kirby Wii was announced.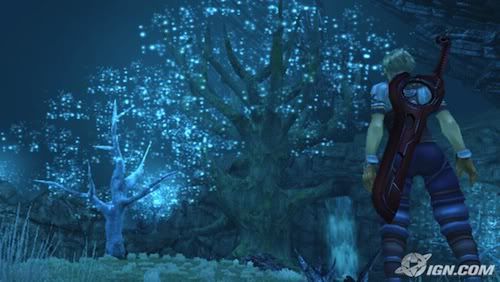 Kirby was TBA on the list for US Wii releases for years. It felt like ages. Every time Nintendo would release a presser for their upcoming software, it was on there, and more recently, so has Monado. I feel like I can trust those press releases now, now that I know they weren't lying to us about "Hoshi no Kirby". I believe we're getting Monado. And I believe 2011 is the year it'll happen.
Now The Last Story and Earth Seeker? That's another story.
Pandora's Tower
Speaking of games we'll never get. We don't even know what this game is yet, and already people are claiming it won't leave Japan.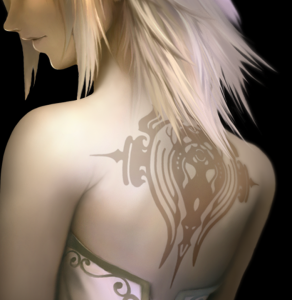 Is it an RPG? Action adventure? Tattoo-fetish Dating Sim? Or is that just a sexy birthmark? I hope that's not a man. You know the Japanese. This teaser site's done it's job though. It's a Nintendo title and it looks like this. I'm thoroughly teased.
Am I missing any titles on this list? This Wii list. Of Wii games. Wii, people.