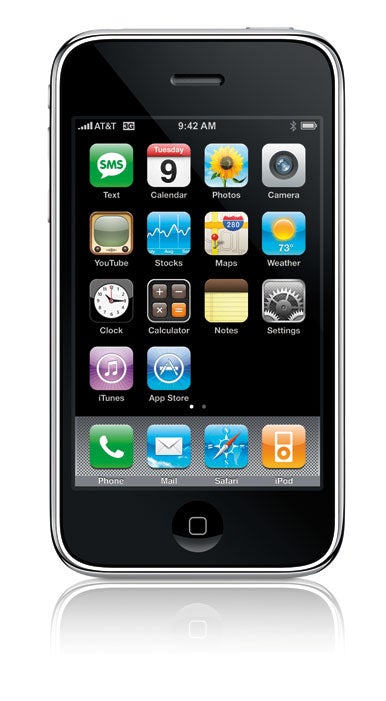 So Christmas has come and gone, and one of the best gifts I got was the I-Phone. Now my wife gave it to me and I did get it a month before Christmas due to some issues with Warranty, but during the last month or so I have been enjoying the heck out of it. The one thing though that I was not excited for was the gaming on it, but boy has that changed.
Now I got two Itunes cards and I have been taking advantage of sales that companies like Square Enix and EA has had, particularly the EA sale as they had their entire iphone game library on sale for .99 cents. I do believe that sales is still going on by the way. Thanks to these sales, I have changed my opinion on gaming on the I-Phone or the Ipod touch or whatever, but for mobile devices like phones it has changed.
Now by no means before I go on will I never get rid of my PSP or my DS, or cancel my preorder of the 3DS. There are just so many mindblowing games on those platforms that I donot mind lugging around the PSP or DS around with me. But the Iphone though in my mind has taken a place amongst those handhelds and to me is a viable gaming device in its own right (Amongst Other things as well....as a police scanner, news access or as an Ipod).
Now I will confess that I have not been keen on gaming on cell phones in anyway shape or form. I was always sort of boggled to as why Capcom would bring say Megaman 2 to the old Cell phones and never understood why you would play a shoddy port. Now of course I do believe that gaming can be done not only on the I-Phone but other platforms. There of course is the Droid, from what I understand may not have as many apps or games as say the Iphone does but still has enough to get by.
Now none the less I will digress that alot of the games available for the Iphone are either novelty fun casual games, time wasters or put simply just Junk. However if you do some digging you will find true gems that will tickle those of us "Hard Core" gamers or those of us who take this hobby seriously to play. Sure I have a few of these games that are time wasters such as Geared, Tetris and what not, but for me what really sets the Iphone apart are the other games that I am going to mention. Games like Need for Speed Hot Pursuit, Zenonia 1 and 2, Chaos Rings, A good port of Secret of Mana, Wolfenstein RPG, Revolt, and other very cool games.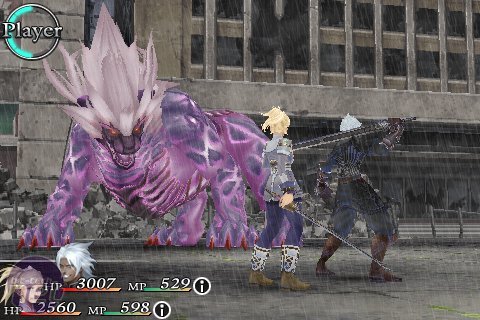 Chaos Rings has been hailed and praised like none others. Thats for good reasons as it has a very compelling story and its just a plain fun turn based RPG. It is one of those hidden games that Square Enix releases that shows they still have skill with game making but it just does not get enough attention. This is partially that its only for the Iphone and the IPad has an HD Version but aside from that if you got one of those and looking for something that emulates the good ol days of Square this is a game worth checking out.
It is games like these that feel donot like novelty games, but games that we could embrace. Its game like this that elevate them from being mere cell phone games and take them into a level with games that you can find on the DS and PSP. These are games that make me want to play my Iphone in general, not just waiting for the doctors apointment or whiling away times at the inlaws. These games make me want to play when I am home or whever because they are just so damn cool. Mind you its not just Chaos Rings, its games like Zenonia 1 and 2, the Dragons Lair port, Need for Speed Hot Pursuit(its a blast, and I am a guy who does not like racing games, but I love this one), and Wolfenstein RPG.
I even like playing some board games on there. Infact I have become an addict to Scrabble thanks to my Iphone. So much so that my wife and I went out and bought an actual Scrabble board to play actual scrabble with. Now mind you Scrabble is a good time waster and has a fun little MP component, but its a different type of game. But again my perspective on Cell Phone gaming as changed.
It has changed as that I believe my Iphone in a gaming sense is on the same level of my PSP and DS. I enjoy playing say Chaos Rings as I would say The World Ends with you or Persona PSP. So I ask all you guys, while in the past we may have looked down on Cell Phone gaming, I say its time we embrace as we do our handhelds.