Thanks for the awesome feedback on my first 5 choices!  Sounds like you guys are liking the list so far!  Well, without further ado, I'll get right to the next 5!  Here's choices #20-16!
#20) NFL Blitz
Release Date: 1997, 1998
Consoles: Nintendo 64, Playstation, Arcade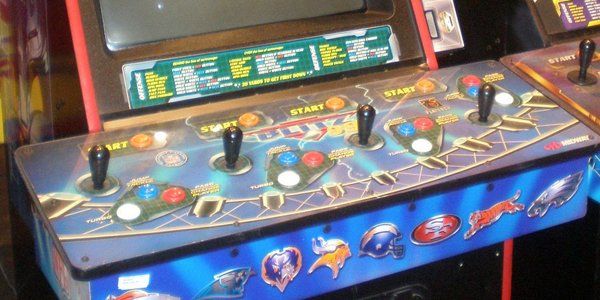 NFL Blitz is both my all time favorite football game and my favorite arcade game.  I can't even begin to guess how many quarters me, my brother, and our friends put into this machine at our local bowling alley.  Nothing was more fun than a four-player, over-the-top football action arcade game where penalties don't matter and you can harrass your opponent after the play is finished.  The late 90s NFL Blitz games are what ultimately made me a fan of the sport.
#19) Mario Kart: Double Dash!!
Release date: 2003
Console: GameCube
My favorite Mario Kart game and one of the most fun multiplayer experiences around.  I always loved the two characters per kart feature in this game, as I feel it added an extra layer of strategy to the game when you consider that the racers all have different weights, karts, and special personal items.  The feature also allowed two players to co-op on one kart, which is a whole lot more fun then you might think.  I also feel like Double Dash!! had some of the best courses and music in the series.
#18) Sonic the Hedgehog 2
Original Release Date: 1992
Original Console: Sega Genesis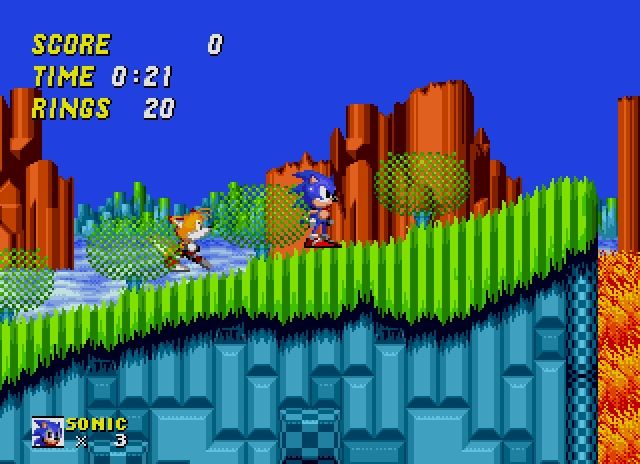 I love Sonic the Hedgehog, and I certainly love his second Genesis appearance.  Sonic the Hedgehog 2 is one of the most colorful and fun games I've ever played, and was one of the definitive games of my childhood.  This is one of those games that I can just pick up and play anytime and it's just as fun today as it was when I played it for the very first time. The craziest part about this making my list though, is that I've never beaten it.  That's right, I've never finished this one!  I've gotten to the Dr. Robotnik robot at the end of the game, but I've never managed to finish that sucker off.  Someday, it will happen!  

Also, this game had one of the best soundtracks ever.  EVER. 
#17) Super Smash Bros.
Original Release Date: 1999
Original Console: Nintendo 64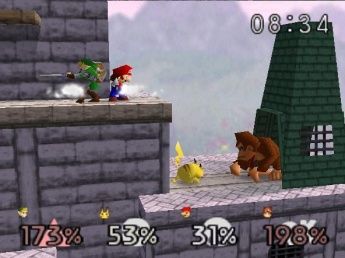 A game that is featured in some of my fondest childhood memories, the original Super Smash Bros. had it all.  Nintendo's best characters together duking it out in four player action was a dream come true.  This game was the one that introduced me to characters like Samus, Captain Falcon, and Ness for the very first time.  This also came out during the Pokemon boom of the late 90s, so seeing Pikachu, Jigglypuff, and tons of cameo appearances by other Pokemon was something that just made me ecstatic.  Now, all this nostalgia isn't the only reason this game makes my list.  The fact is that Super Smash Bros. is still incredibly fun to play and it never gets old.
#16) F-Zero GX
Release Date: 2003
Console: GameCube
F-Zero GX might be the most underrated game in the entire GameCube library.  This is the most fast-paced and fun racing game I think I've ever played.  30 racers all racing at high speeds on crazy courses was some of the most fun to be had on the system.  The soundtrack was awesome, the graphics are some of the best on the GameCube, and there is a ridiculous amount of content to unlock and enjoy.  The multiplayer was very fun as well.  The only real drawback is that the game can be incredibly difficult, but the difficulty is part of what makes it fun.  It's a challenging game that just keeps bringing you back to play.

I'm STILL waiting for the sequel to this.  Please, Nintendo?