Seeing as I've been back blogging for a while now it's time for a rant on a subject I have needed to rant about for quite a while.
Bioware becoming steadily bad.
A few years ago, even on this very blog I sung the praises of Bioware. I looked forward to their games to a vast degree and really enjoyed the experience every time one came out. Baldurs Gate 2, Jade Empire, Dragon Age... masterpieces (and many more of course). However with the recent installments of Mass Effect 2 and Dragon Age 2 I've been increasingly impression that since EA got their fingers deeper into the Bioware pie that their games are losing quality. Worryingly fast.
Lets take Mass Effect 2 first. I very much enjoyed Mass Effect 1 it had some frustrations sure but I rank it as a Bioware great. Enter Mass Effect 2. Mass Effect 2 was for me the first warning sign that Bioware were gradually paddling their games up sh** creek with no intention of dropping out again after only temporarily been tarred with the "bad game" brush,
Mass Effect 2 isn't an RPG. It's a third person cover shooter with an abnormal amount of talky bits. Unfortunately it was a bad third person shooter which lacked any real oomph to it's combat, while at the same time it was a bad RPG because the talky bits were about as shallow as an inflatable paddling pool. In short everything was simplified and it turned into a "How can we sell a game to people who have previously avoided RPG's based largely on the fact they couldn't cope with them not being shooters". The plot felt weak, it was more linear than Mass Effect 1, it has the shocking planet mining (I genuinally prefered the Mako), an un-memorable cast, unfinished messy dialogue options and a point where I was suddenly thrust into the end-game when I wasn't done exploring and talking to people (unforgivable!). Presumably they thought having your entire crew kidnapped and have to do the life or death finale was needed to be thrust on you in case that some people who were playing's attention spans were waning when the game passed the 8 hour mark.
I was so insulted by the general attack on my intelligence as a player I stopped playing before finishing the game. It was bad. Very bad.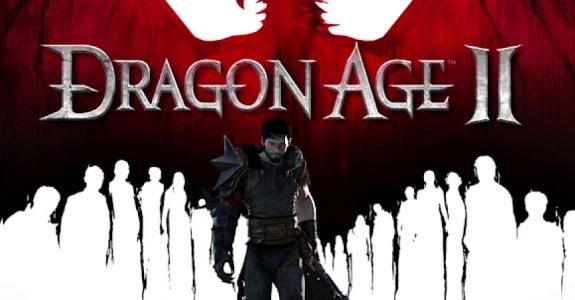 BUT HEY, I'm a reasonable girl, need to give Bioware a second chance. Enter Dragon Age 2.. ok pre-set character not TOO happy about that but still theyve done good pre-set character games before so lets give the benefit of the doubt. Let's get playing and see what the sequel to one of my all time favourite games of all time is l...
10mins in..
You have got to be F***ing kidding me...
Dragon Age 2 features the worst combat in perhaps any RPG I have played. Dungeon Siege one is more complex than this and that game gave me blisters. Finishing every fight by hammering one button, running through the same copy-pasted environments and the ONLY redeeming feature being an interesting cast (they did get the RPG talky bit right on this one at least) blew my mind. I gave up halfway through Act 2, Bioware had totally failed twice in a row.
---------
Which brings me to now..
Dragon Age 3 and Mass Effect 3 seem likely to be the next shocking offerings from Bioware and despite reports of Mass Effect 3 being a bit more RPG like ive lost confidence in the franchise enough to not be purchasing the newest installment.
Old Republic I shall be getting based largely on the fact that it's an MMO not a "proper" RPG and thus I'm not all that fussed about a plot and cast it's the simple gameplay and raiding content im interested in and I'm hoping they haven't messed that up for launch too.
In short Bioware may have now much wider mainstream appeal but at the cost of dumbing their games down beyond all belief. A game can still be mainstream a not stupid.. New Vegas, Borderlands, Dead Island and I'm hoping Skyrim deliver a quality product without you feeling the game itself has been jepordised for the sake of mainstream appeal. Bioware just took way too many steps into the "appealing to the idiot masses" direction and I eagerly await the announcement of their new first person/rpg world war 2 shooter hyrbid. Long live originality.