Hello guys, this has easily been one of the longest breaks in-between my blogs. Before i catch you all up on what vie been doing since then i feel the need to touch upon the current flux that gamespot is in.  And also its my birthday today, yes im 28 and even closer to being ancient. I usually save my birthday blogs for special events or countdowns, but since i haven't had the time or energy to make one its just going to be a pretty standard one.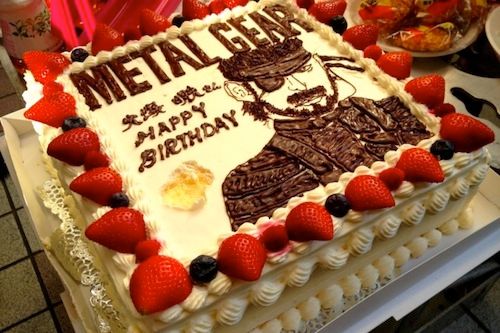 (not my cake by the way)
-----
Till All Are One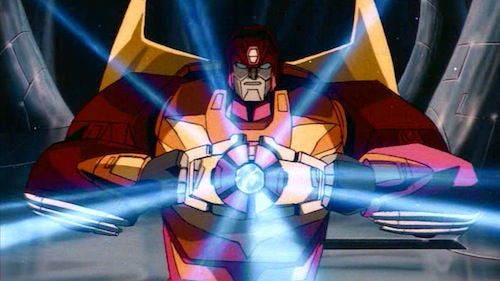 (A light for our darkest hour)
With Unions getting the axe its hard to say things wont be different, but the sad truth is that they will. Unions are really the only reason I and many others have bothered to stick around, and with that final straw breaking the camels back its really hard to consider staying for much else. Unions and TGNGU in specific have been a big part of my life for the past 5 or so years, which is a great deal of time to spend on any website. Ive met many great people and users throughout that time, and made some lifelong friends with some very dedicated people. Im not leaving, since i still like this as my means of creating a blog, but my activity outside of it will be quite diminished. 
But as far as unions go, well we live on. For the union I'm in "TGNGU", we have moved to one of the new zeta boards many other unions have gone to. Its not quite the same, but hell gamespot really hasn't given us much of a choice and its the only way to continue on while still operating under our own rules. It is a shame that gamespot has treated us all in this way, rather than fixing the unions they would rather brush them under a rug, and now i hear they want to make some into public forums on the site as a consolation. But really thats not good enough since it doesn't keep out the scum many normal forums are plagued with, which is what i wanted to stay away from to begin with. Well either way, these changes wont stop us,  and ill always be around if anyone wants to get a hold of me.
For anyone who also wants to get in on the new version of The Great Nintendo Gamer Union, you can check out our new home here.
----- 
And with that onto the normal update thats been long overdue

 ----
Zero Escape: Virtue's Last Reward
This is a game i got for Christmas, but I only got around to starting it at the begging of summer. And its a pretty interesting game, with an even more intriguing scenario. 9 people are set in a situation of life or death that involves games puzzles and betrayal, which is just the right mixture to make it a fantastic visual mystery.  You can get more than a dozen different endings, by following different paths. Ive gotten a few, but for me unfortunately they are the dead end scenarios, ones that require other characters endings to access. So i have not actually gotten a legit ending yet, which is rather discouraging, but it gives me something to work towards. At the moment though I've put it down and haven't gotten back to it, i hope to return to it and at least get one ending.
------
Fire Emblem: Awakening
I decided after many recommendations from my friends on here, that i would take the plunge for fire emblem once more. I have the first FE game for GBA, and shadow dragon, but neither really did all that much for me. But i figured id give the series one last shot. And I am happy to say that I'm glad i did, since this is easily the best SRPG that I've played in quite some time. I'm not even a huge fan of strategy or rpg's in general, but with the casual mode and ease of play i managed to have fun without worrying about it locking me out with its difficulty and learning curve. It offers its easy mode for beginners, but also gives diehard fans the difficulty and challenge they want as well. It was a great move on their part and made this easily one of the most accessible entry in the series. The characters first and foremost are great, all boast varied and delightful personalities that show up in gameplay and through story segments. The biggest change had to be the marriage and relationship mechanic, which to my surprise was weirdly addicting. Powering up my couples and making them into a force to be reckoned with was a lot of fun, and seeing all their power transferred to their offspring was even better (along with their interactions with them as well). All in all this a great title, and I'm very thankful to have been introduced to it, its one more reason why the 3DS is currently king.
------ 
Pikmin 3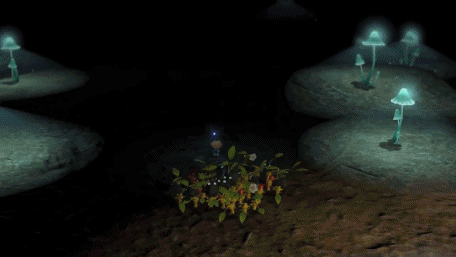 Its been a long while since my wiiu has seen any real action, so this coming out was a godsend. Like the other pikmin before this, it sets you off as intrepid explorers looking for certain objects, in this game those objects are different fruit which are needed to feed your home planet which has exhausted all its resources. First and foremost i must say this game looks excellent, from all the plantlife, creatures, and the fruit, it all comes to life within the forests and areas they inhabit. It still plays just as fluid and solid as ever, while the gamepad was a bit wonky with some of the aiming it still worked well and the added map and ability to chart out paths and objectives made it much easier. Although i suck it managing things in general it still gave me enough room to mess around, since there is no longer a clock, but rather juice which will extend your days and allow you to continue on your voyage. The boss battles stood out n particular, these titans were a joy to see and battle, and i loved seeing the stuff they would drop, and the sight of my pikmin trying to haul off these behemoths before the day was out. I recommend this to every wiiu owner, it right now is the best reason to own the system, and its a hell of a good time too.
 -------
Dragons Crown
Heres a title been waiting so long for, its been in at least a few of my past blogs too. Im not too far into it, but from what ive played its a great little beat em up dungeon crawler. Im waiting to play co op with my friends, so thats part of why i haven't delved completely into it yet. My favorite aspect has got to be the presentation and atmosphere, it feels like im literally playing through an old fairy tale, with the narrator and other characters it rounds out the whole whimsical feel of this title. Artwork has always been vinillawares strong suit, and it doesn't disappoint here either, even every portrait has motion and feeling to it. As of right now im enjoying it, but i cant say more than that since im still very early on into it.
Mario & Luigi: Dream Team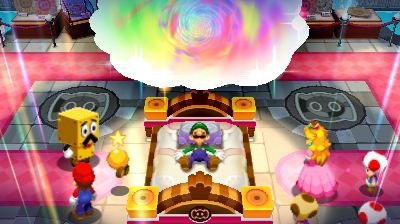 Back down the rabbit hole once again, with mario and luigi, and i couldn't be happier. With BIS being my favorite DS game this one has a lot to live up to, and so far its doing an admirable job of it. They have made the transition to 3d models surprisingly well, and the story/humor that the series is known for remains in tact. The battle system is as fun as ever and with the luiginary moves it only adds more depth to an already robust package and skillet. While i am a bit disappointed there is no mention of mario 2's dreamworld, each area and dream local is very well done. With the battle system being as dynamic as it is you will never get bored of even the most minute of skirmishes, its that entertaining. I believe i am nearing the end of the game, but i could be wrong, so as one of the noteworthy titles in the year of luigi this one is turning out stellar. If you've got a 3DS and are a fan of mario RPG's or were even let down by sticker star, this one should prove to be just what the doctor ordered.
----
And that about does it for all my major game updates, i could mention a few things from e3 and elsewhere, but at this point they are all in the past and done to death by many of the other users by now. And there are a few upcoming games ill just save for the next blogs.

Haven't gotten much in the way of figures, but theres enough new i suppose.
I wont go into too much detail, but you can see most of my latest purchases here on the shelf i cleared off just for them. But of these you can see, the new charizard, naked snake, small link, fall of cybertron, and part of figma pit figure.
---
Thanks for reading guys, and for those who aren't sticking around much longer, its been a pleasure to know all of you and interact with you over the years. Ill be around so even if we don't run into each other on the site, theres always a way to reach me. Take care guys.