Im back from my vacation to the Pocono Mountains for some paintballing, which was really intense. My gun broke down a couple of times due to the weather but overall the trip was great. Since Ive gotton back, I have broken two milestones(kinda), reaching level 14 and registering 1500 posts. My rank is entitled Gitaroo Man, which I have no clue what it refers to but I imagine a Gitaroo man looks something like this: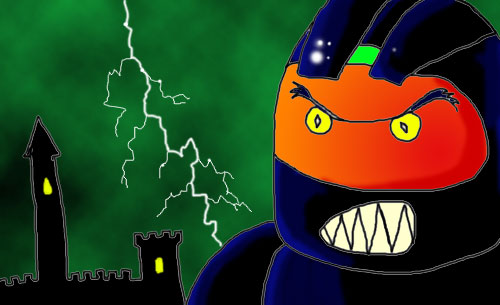 In related news, Im now a mod over at the awsome Han Solo Union. The board is starting to take off, and if you have any intrest in star wars/random topics I sugggest you check it out.
Last Weeks Royal Rumble (see last post) pitted Boba Fett against Solid Snake in a fight to the death. There have been a dissapointing number of votes so far, so check it out if you havent already. THe winner will go on to face a new foe on wensday or thursday. Feel free to vote untill the new round is up.