well i havent been on much probably not much people xD if any noticed lol but well its cuz im addicted! (and vacations... going out and stuff) so all my online time i spend it on
COMBAT ARMS!
:O wat is combat arms you say?
well its a pretty fun awesome game from NEXON (lol nexon sucks, but this game is pretty effing great) and its a MMOFPS (for people who dont know... like me a couple months ago its Massively Multiplayer Online First Person Shooter *breathes*) so people who like MMO games should be ok with it, it doesnt have a single player campaign or anything, its all multiplayer which is totally awesome
now the game, for being free looks totally extremely awesome! it has some nice enviroments too. Now the characters are great too, you select one character model at first and you get your default gun and everything (also a free cap lol) the default gun kinda sucks compared to other guns so theres the gun rental system! its the shop well lol you buy the guns there for an amount of time (no permanent stuff) and also body eq, special weapons, etc...
now a lot of people whould think "well how crappy i cant keep the guns thats bullcrap!" no its not! :D cuz from matches you get money fairly easily and you should never encounter yourself needing more money (unless you use it non responsabily D:)
Weapons are amazing, theyre fairly balanced and if you find the right one for you youll definitely own all the n00bs lol they look pretty great too, unlike most MMOFPS games it really seems nexon cared about this and made guns look awesome (since well, you look at them all the time D: you dont wanna look at something crappy all the time) so theyre cool, and you can modify them too by adding scopes, supressors, and extended magazines!
btw the game has like 8 or 9 maps and 4 game modes, capture the flag, spy hunt, search & destroy, elimination.
its a pretty nice game, and if they sold it i would buy it, luckily its free! unless you want some alt versions of weapons, characters, scopes and stuff which are sold in the black market paid with nx cash which you get by trading real money for nx cash :p
the game also has an awesome messenger system and clan system :D so that really works good
and well D: i guess ill post some screeenies too! (pardon my lol but i play in lowest resolution and quality, obviously high settings look totally awesome)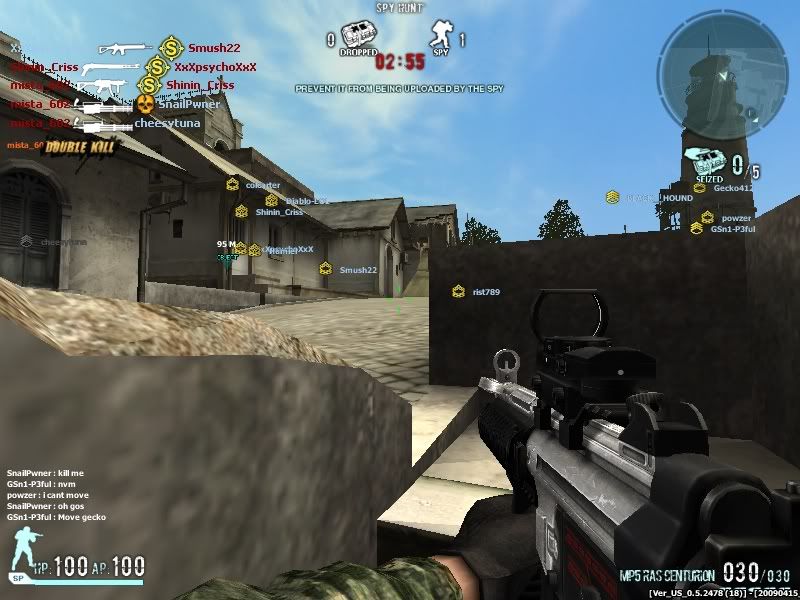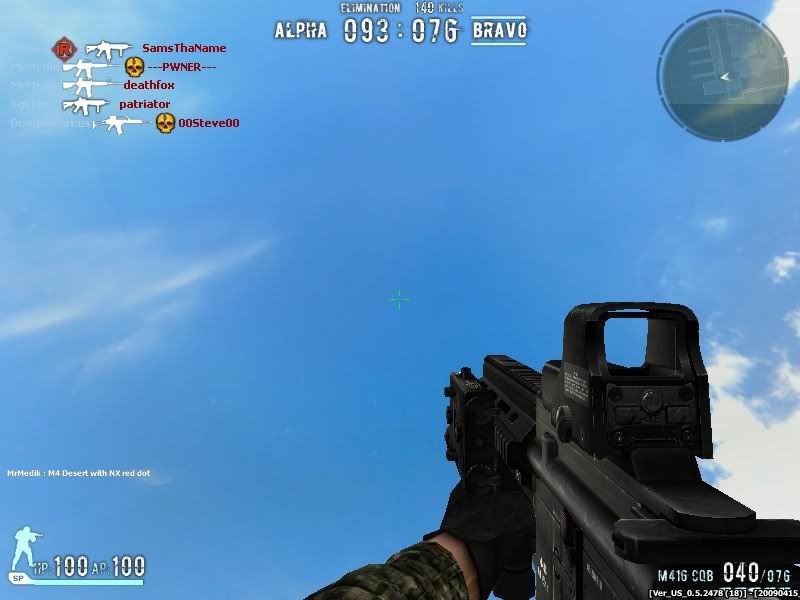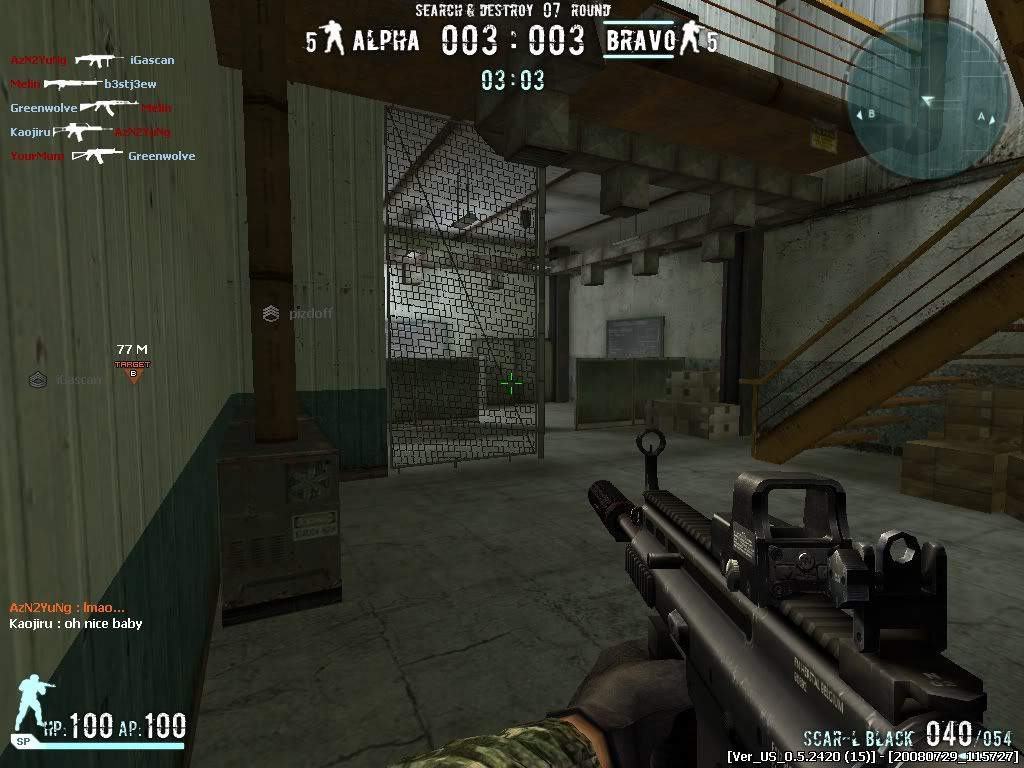 SORRY BOUT THE PICS BEING TOO LARGE =(
lol those pics were just me and the point of them was looking at the weapons (since theyre rare, or unusual or have a rare scope :D) lol, ill take more of actual combat and post em later :D its a cool game, would be cool to see some people from GS play that game :p (last pic is my char :D)