So basically in this thread, name your Top5 Favorite fighting franchises. When in your eddie slips, they will each be counted by 5's. The number one pick will be worth 25 and the lowest will be 5. The winners go on to most likely the Final round, if there are a lot of votes with a variety in the running than I may make a semi-final round. 
Fighting game franchises like Mortal Kombat vs. DC and X-Men Vs. Street Fighter, are part of the SF and MK franchises, while games like Marvel Vs. Capcom are their own franchise entirely.Fighting games that are in series not primarily fighters like "Megaman Power Battle" or others are allowed.
Below are just a couple notable fighting games, there WILL be some unlisted, you can vote for any games in your top 5: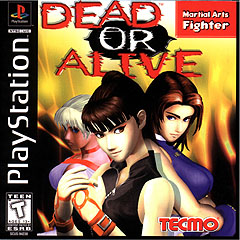 ________________________
MY VOTES
________________________
Mortal Kombat
King of Fighters
Street Fighter
Virtua Fighter
Soul Calibur
//////////////////////////////////CURRENT TALLY SO FAR:
Mortal Kombat: 25 points
King of Fighters: 20 points
Street Fighter: 15 points
Virtua Fighter: 10 Points
Soul Caliber: 5 points
Last vote counted was: Master Eddie Murphy Page:1
Happy Voting!