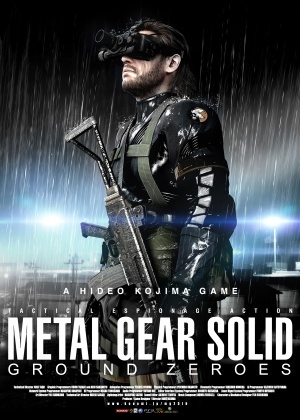 The latest installment in the Metal Gear series stars Big Boss and takes place after the events in Peace Walker. While this game includes many new features, and also happens to be the first open world Metal Gear game. Kojima has recently stated that the plot will be quite mature and it deals with many 'taboos', and also stated that the game 'may not release' and if it does, it 'may not sell well'.
Let us discuss.
NEW TRAILER
Hideo trolled us, Grounds Zeroes, Metal Gear Solid 5, and the Phantom Pain are all the same game.
We love you, Mr. Kojima.
Hideo served us yet again. Grounds Zeroes will be released first, and is a prologue to the Phantom Pain. They are two separate games.
Today, Kojima stated that together, Grounds Zeroes and the Phantom Pain make Metal Gear Solid 5, however both titles will be distributed separately. He also stated both will be playable on the PS3 and Xbox 360.
A while back, a mysterious Metal Gear Solid 5 themed video released on youtube. Get all the info here.
Kiefer Sutherland confirmed to play Snake.
New Coke Theory?
[spoiler]
[/spoiler]
I actually just found this interesting article about The Phantom Pain the other day that brough forth the idea that this could all just be in Big Boss's head.