UPDATE #1: Ni No Kuni: Wrath of White Witch is confirmed to release on PSN store as well as retail.
Hello and Welcome to the official Ni No Kuni: Wrath of The White Witch thread. This thread will include every information you might want to know about the upcoming beautiful Role Playing Game by Level 5 and studio Ghibli, in this thread i will try my best to provide you with any needed information about the game and answer any question you might be wondering about so sit back and enjoy reading ;)
Amazon's America Top 1 Seller:
Amazon's Canada Top 1 seller: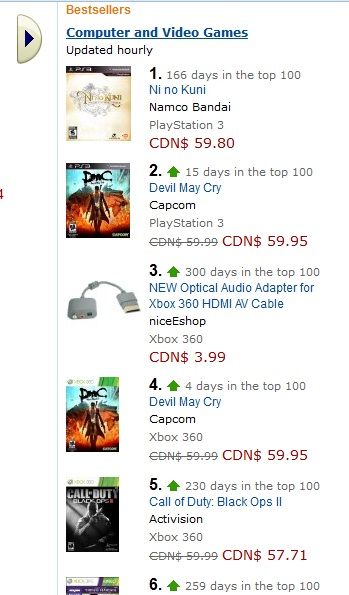 Trailer:

http://www.youtube.com/watch?v=UEPVAeMVyBU

Trailer #2: just listen to the amazing soundtrack:

http://www.youtube.com/watch?v=5aAs-vZ4rZE
Gameplay from the Demo which is currently available on the PSN store:
Gameplay Part #1:

http://www.youtube.com/watch?v=UrWCTZRYyFw&list=UUINy630QRCB9381rAjPbUnw&index=4

Gameplay Part #2:

http://www.youtube.com/watch?v=tM3TFdAPi_8&list=UUINy630QRCB9381rAjPbUnw&index=3

Gameplay Part #3 ( Second Quest ):

http://www.youtube.com/watch?v=XQXsu66BZk4&list=UUINy630QRCB9381rAjPbUnw&index=2

Gameplay Part #4 ( Second quest ):

www.youtube.com/watch?v=Nzp0msUgF9Q&list=UUINy630QRCB9381rAjPbUnw&index=1
Gamespot NowPlaying ( filled with spoilers ) : http://www.gamespot.com/shows/now-playing/?event=ni_no_kuni_wrath_of_the_white_witch20121212
Welcome to the biggest year in gaming! this is the start of many PS3 games so hope everyone will enjoy this game.
"One of the most magical RPGs of the modern era" EGM Magazine
________________
About the game:
Release Date: January 22.2013

Systems: PlayStation 3 Exclusive
________________
Collectors Edition and Boxart:
Prices are as follows:
Regular game: $59.99 ( with free stealcase)

Ninostarter Edition: $99.99
____________
Demo?
There is a demo right now on the PlayStation Network which has two completly differnt secions so fire that up and enjoy
Quick overview:
Ni no Kuni: Wrath of the White Witch, a heart-warming tale of a young boy named Oliver, who embarks on a journey into a parallel world in an attempt to bring his mother back from the dead. Along the way, Oliver makes new friends and adopts many of the wonderful creatures that inhabit the world, raising them to battle other creatures on his behalf as he takes on formidable enemies. Developed by LEVEL-5 alongside Studio Ghibli, the legendary animation studio, Ni no Kuni: Wrath of the White Witch combines beautiful animated visuals, masterful storytelling and a sweeping score into an epic role-playing adventure like no other.
Ni no Kuni: Wrath of the White Witch is an epic tale of a young boy, Oliver, who embarks on a journey to become a master magician and bring back his dead mother from the parallel world of Ni no Kuni.
Along the way he encounters some extraordinary characters, many of whom become helpful allies. They guide Oliver as he explores the vast world and learns the magical skills that will make him strong enough to face his most deadly foes, and ultimately survive an encounter with the White Witch herself.
The world of Ni no Kuni actually runs parallel to the real world. Players will be able to travel between the two. Characters who appear in one world appear in the other as well, but with different roles in this unique RPG experience.
Gotta Catch Em All
Ni No Kuni has a very special type of battle system, you are able to not only chose Oliver in battle but you will also have the chance to pick a familiar which you catch while you travel in Ni No Kuni world and let them fight for you ( similar to pokemon ). Familiars are creatures you've created urself or captured in your journey.. as i mentioned earlier familiars fight the battles for you and the world of Ni No Kuni has hundred types of familairs from fire type to water type to ice type and more with each familair having their very own attacks, you are able to switch between different familairs. Familiers share your main charcters health but they have limited amount of time they can stay on the battlefield so simply switch them till they charge up again.
Are familaiers able to evolve?
Famialirs sure are able to evolve, you can feed them and do so much more ( you can find out more in EGM magazine, i didnt read anymore to avoid spoilers lol ).
Behind the Scenes:
Parts1: http://www.youtube.com/watch?v=mFs18vBeTGk

Part 2: http://www.youtube.com/watch?v=YjrwfQH-P2c

Part 3: http://www.youtube.com/watch?v=_Bcf0X7Vlh4
Game Features:
A powerhouse development team comprised of LEVEL-5 and Studio Ghibli, with music composed by the renowned Joe Hisaishi

Stunning visuals, made possible by utilizing the full capabilities of the PlayStation 3 hardware, create the world of Ni no Kuni and immerses players into Olivers journey within this vibrant, animated world

A charming and tragic tale unfolds including animation storyboarded and created by Studio Ghibli with English and Japanese voice overs

New and traditional RPG elements expertly crafted and designed featuring dozens of locations to explore, hundreds of creatures to battle and a wealth of quests and secrets to uncover throughout the sweeping journey

Freely switch control of characters and familiars in an exciting battle system that combines real-time and turn-based tactical elements

Catch and charm as many Familiars as you can

A complete worldmap
link
Pre-order bonuses:
Stealcase Exclusive to EBgames/GameStop:
Reviews section ( for the number addicts ):
PlaystationLifeStyle 10/10

godisageek 10/10

TechDigest 10/10

rpgland.com (Legendary out of 10)

Laserleming 10/10

arolemodel 10/10

GameMasters UK 9.5/10

Vandal 9.5/10

IGN 9.4/10

LaPS3 9.4/10

Gametrailers 9.3/10

PS3trophies 9.2/10

OPM UK 9.1/10

Eurogamer italy 9/10

Japanator 9/10

gamingunion 9/10

GamesRadar 9/10

EGM 9/10

gamerevolution 9/10

TheSun 9/10

The guardian 9/10

Spong 9/10

Gamereactor 9/10

VideoGamer 9/10

blisteredthumbs 9/10

Metro 9/10

EuroGamer 9/10

Machinima 9/10

StrategyInformer 9/10

Nowgamer 8.5/10

thegamejar 8.5/10

Eurogamer Spain 8/10

Digital 8/10

GamesTM 8/10

GameInformer 7/10
_______________
Few Photos: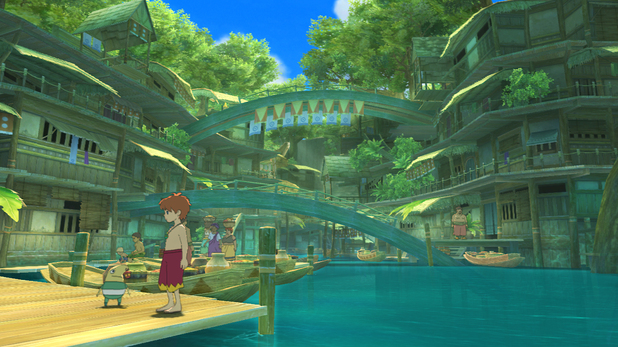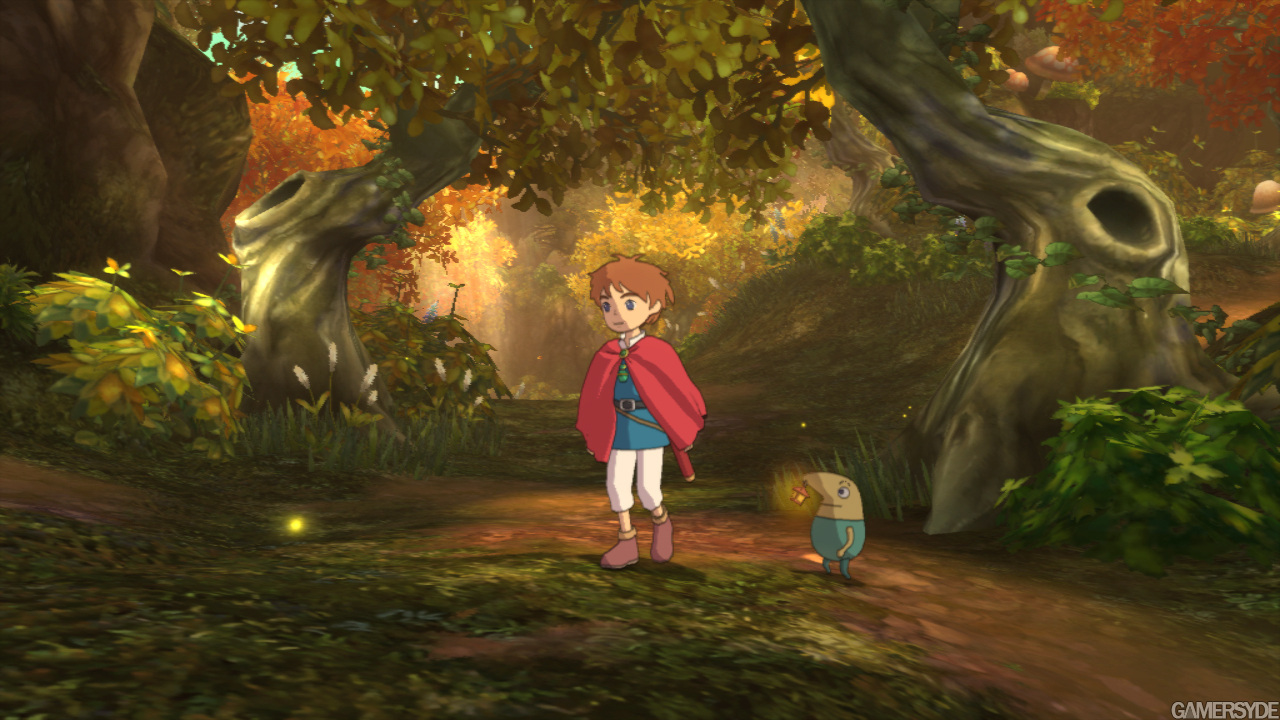 ______________
This thread will be updated with more information as soon as they are available :D
Are YOU going to buy Ni No Kuni at launch day?