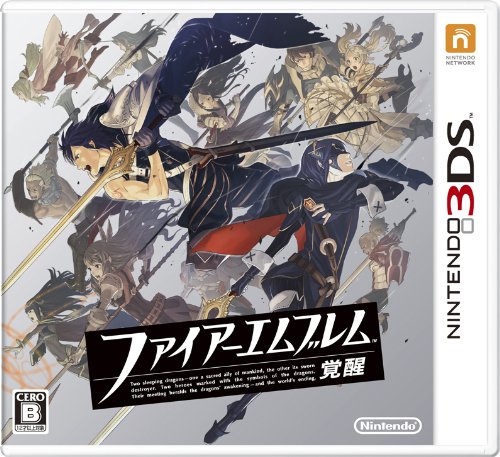 INFO
Fire Emblem: Kakusei(Fire Emblem: Awakening) is a brand newFire Emblemgame for the Nintendo 3DS, announced at Nintendo's 2011 3DS Conference ahead of the 2011Tokyo Game Show. The conference site states that the story focuses on the prince of the Kingdom of Iris and his companions as they struggle during a turbulent era. Players are said to be able to combine the might of nearby allies to enter dual battles to defeat enemies. Gameplay footage shows that the traversable world map, last seen inFire Emblem: The Sacred Stones, and special skills likeAstrafromFire Emblem: Radiant Dawnmake a return. This game will feature a player character that can be customized, a feature last seen inFire Emblem: Shin Monshō no Nazo ~Hikari to Kage no Eiyū~. Just like in the previously game the player can choose c1ass.ic mode and casual mode.
The Japanese release will be on April 19th of 2012; the European release has been announced, though no date has been set, except for it being released in 2012. An American release has not been announced.
Characters
Gaia
Fredrick
Emelina
Ronku
Krom -Lord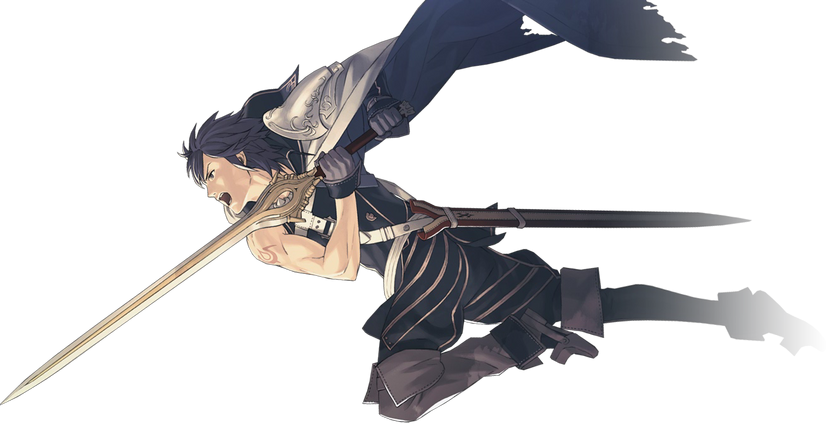 Astra
Sol
Soriee
Geriba
Cullum
(note: Translation names may subject to change)
**Confirmed**
Prince Marth -Shadow Dragon
Clea -Gaiden (JP only)

Ira -Seisen no Keifu (JP only)
Innes -Sacred Stones
source
Gameplay
The Free Map system, similar to the world map ofGaidenandThe Sacred Stones, allows the player to walk across the map to different locations to battle or shop.
A new included feature called "dual system" activates when a character attacks an enemy unit and an ally is besides them. This mode powers up the abilities of the attacking unit as well as the ally unit helping with attacks.[6]
Just as inShin Monshou no Nazo, theMy Unitconcept is used again - a customizable main character, representing the player and playing a large part in the story.
Also returning from the directly previous game is the option to turn off the permanency of character death. This is most likely included to attract newer players.
Branching promotions return fromThe Sacred Stones, allowing for further unit customization.
As with all Fire Emblem games, there are many different sty1es of characters now with four new sty1e
Returning c1ass
Returned c1ass
Lord
Cavalier(promotes to Paladin or Great Knight)
Paladin
Great Knight
Cleric(promotes to Battle Cleric or Sage)
Mage
Armor Knight
Sage
Myrmidon
Pegasus Knight
New c1ass
Battle Cleric
Battle Monk
Trickster
Taguel
New Features
Dual Battles fighting against an enemy.
Characters can Cut In Off before they perform aCritical Attack.
According to the Japanese Nikkei newspaper, this will be the first Nintendo 3DS title to have paiddownloadable content, consisting of maps, episodes, and characters from previous games.
***NEW INFO on DLC***
- topic of download content came up towards the end of the project
- the question of whether they should do DLC came up, rather than the team saying they were
- Iwata feels that DLC shouldn't appear as if you removed main game content to turn into DLC
- Kohei Maeda, director at Intelligent Systems, says his team is working on DLC and will continue to do so
- players will receive a "SpotPass Team" on a nearly daily basis
- team will consist of characters made in the image of past Fire Emblem characters
- fight them, make them into allies, and more
- roughly 120 teams will be received through SpotPass
- a first-person option was added because the team thought it would would go well with the 3D
Thank you Yangire
Videos
Trailer 1
Trailer 2
Trailer 3
Gameplay 1*NEW
Commercial 1*NEW
Pictures/Screens