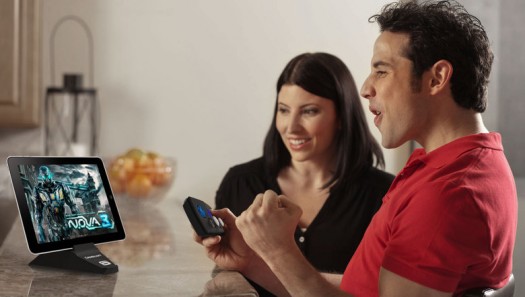 Gameloft announces Bluetooth iOS joypad.


What differentiates the Duo Gamer, however, is that its the first of its kind to be officially certified by Apple. Existing peripherals, such as the arcade-emulating iCade, work by tricking iOS into thinking they are a bluetooth keyboard.

However, theres a big caveat consumers need to be aware of the Duo Gamer only supports Gameloft titles. Specifically, at the current time, it supports five games Asphalt 7, Modern Combat 3, Brothers in Arms 2, NOVA 3 and Order & Chaos.

It also costs a hefty $80 in the US, placing it far beyond its competition most of which boast a broader compatibility list, too.

The Duo Gamer will be sold in Apple Stores, though were yet to learn of any other UK retailers who will carry the product.
Source.
Consoles Had a good run. Now, instead of playing crap like RE6 on your 50'' Tv at crappy upscaled 720p you can now play AAA games like Nova 3 on your 10'' iPad at super HD!