This is probably old news for PC gamers,but seeing that there are lot of console guys that dont usualy "follow" pc industry,i wanted to show this game,
ESPECIALY now,when lot of people talk about "BLUE RAY is needed for gaming"
This game have verry good graphics,missions,different weapons etc...
And its onl 96 KB in size ( to remind you, one average-quality picture in JPG format is 100+ KB)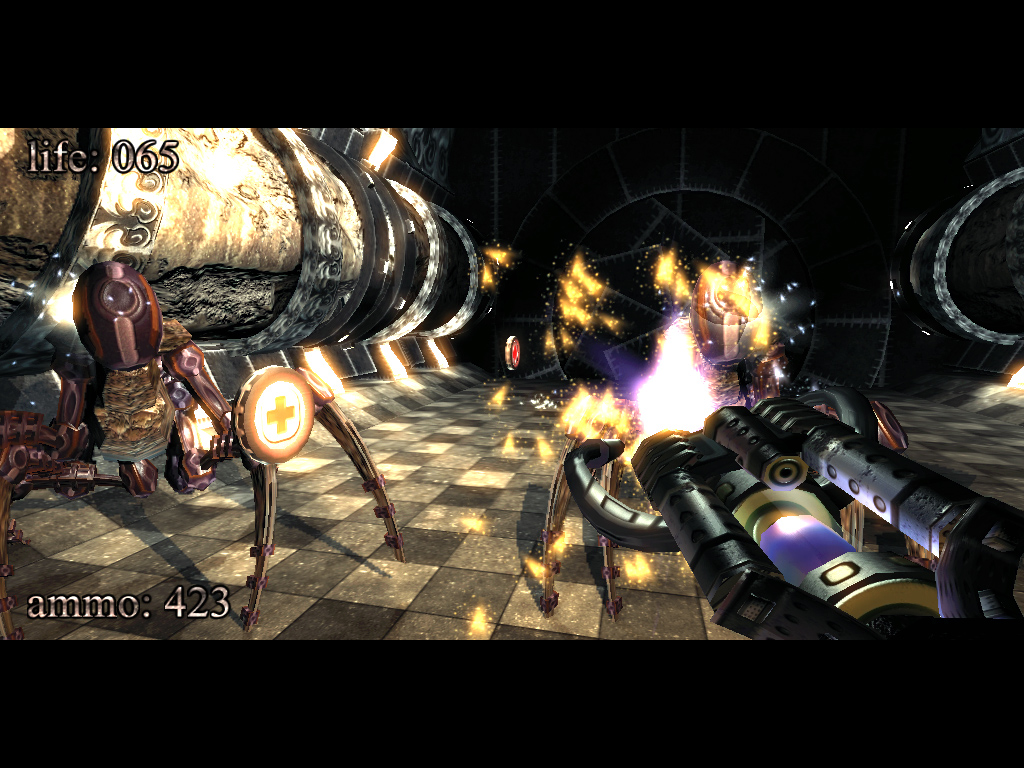 The "official" minimum specs for .kkrieger: chapter 1 beta are:
A 1.5GHz pentium 3 / athlon or faster.
512MB of RAM.
a GeForce4Ti (or higher) or ATI Radeon8500 (or higher) graphics card supporting pixel shaders 1.3, preferably with 128MB or more of VRAM.
some kind of sound hardware.
DirectX 9.0b.
You can download game here http://kk.kema.at/files/kkrieger-beta.zip
ANY FLAMING,TROLLING,SPAM whatever will be moderated