"All men dream: but not equally. Those who dream by night in the dusty recesses of their minds wake in the day to find that it was vanity: but the dreamers of the day are dangerous men, for they may act their dream with open eyes, to make it possible. This I did."
- T.E Lawrence
===============================================================
Official HYPE:AAAE
*Official B-AAAA Hypers list on the 3rd-8th post made by SolidTy, Sanim02, and Ragnarok1051
Note: You can NOT modify you're prediction once you have posted it.
===============================================================
General Info:
Release Date(s)
NA November 1, 2011
EU November 2, 2011
AUS TBA 2011
Player(s) 1
Publisher(s) Sony Computer Entertainment
Developer(s) Naughty Dog
Platform: Playstation 3
ESRB Rating T
PEGI: 16
__________________________________________________________
Uncharted 3: Drake's Deception is the third installment in the Uncharted series
GS Score: 8.0
Metacritic: 88
GS Score: 9.5
Metacritic: 96
Uncharted 3: Drake's Deception is the sequel to Uncharted 2: Among Thieves which has a 96% rating on GameRankings/Metacritic and holds the record for most industry awards, receiving over 150.
Gamespot/Tom McShea:
"With an exhilarating campaign, intense cooperative mode, and addictive multiplayer competition, Uncharted 2is a complete game that is completely awesome."
__________________________________________________________
Standard Edition Price: $59.99
Collector's Edition Price: $99.99
Includes:
A Sideshow Collectibles Nate statue
A replica of Nate's belt buckle
A replica of Francis Drake's ring and necklace strap
A "Steelbook" game case
A "travelling case" for storage
*Available in North America only
Special Edition Price: TBA
Includes:
Multiplayer skin and weapon - "London Drake and Pirate AK-47"
Multiplayer Upper Cut Taunt
Cash Multiplier
Special Edition Decals Pack
*Available in PAL regions only
Explorer Edition Price: TBA
Includes:
All the preorder bonuses
The special edition of Uncharted 3
A Nathan Drake figurine
A replica Nathan Drake belt buckle and ring-necklace
antic sty1e replica traveller box
*Available in PAL regions only
__________________________________________________________
Preorder bonuses
Walmart - Callout Mod for AK-47
Equip your AK-47 with a laser sight that enables your entire team to see the location of the opponent you are currently targeting.
Amazon - Clip Size Mod for Para-9
Increase the size of the bullet clip for your Para-9 pistol.
Amazon - Clip Size Mod for G-MAL
Increase the size of the bullet clip for your G-MAL long gun.
Gamestop - Creepy Crawler Kickback
Turn into a swarm of deadly creatures for a limited time and overwhelm your enemies.
Best Buy - Regeneration Booster
Allows you to "boost your healing power to recover from your wounds more quickly."
Amazon - Carpet Bomb Kickback
Send out three grenades with a single throw to blanket your opponent – or take out a group of opponents – with multiple explosions.
__________________________________________________________
Plot
"Nathan Drake and his partner Victor Sullivan are on a hunt for the lost city of Iram, a journey that leads them to the Arabian Peninsula and Rub' al Khali desert. They are pitted against the occult treachery of a shadowy clandestine organization and its ruthless leader, Katherine Marlowe. When the terrible secrets of the lost city are unearthed, Drake's quest descends into a desperate bid for survival that strains the limits of his endurance and forces him to confront his deepest fears."
"The story not only lifts from the life of Sir Francis Drake but also from the archaeology days of British Army officer T. E. Lawrence (aka Lawrence of Arabia)."
__________________________________________________________
Confirmed characters
Nathan Drake
Nate returns in Uncharted 3 with partner Victor Sullivan in a new adventure which sees Nate on the hunt for the fabled lost city of "Atlantis Of The Sands".
Victor "Sully" Sullivan
Sullivan returns in Uncharted 3 as he and Nate are exploring the deserts of Arabia and is said to have a very major role in the game.The relationship between Drake and Sully is going to be one of the main focal points of the game.
Elena Fisher
Elena will return in Uncharted 3, the relationship between her and Drake has gotten to the point where they are now engaged.

Chloe Frazer
Chloe will return in Uncharted 3, and like Uncharted 2 she will assist Drake and Sully on their quest.
Salim

Salim is part of the desert dwelling Arab ethnic group, the Bedouins.
Katherine Marlowe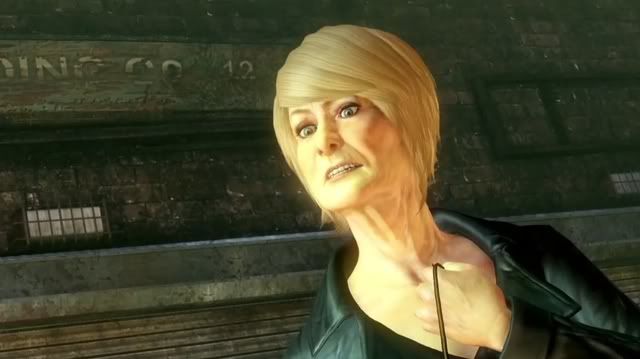 The main antagonist of Uncharted 3
"She uses every psychological and physical tactic at her disposal and really is someone who uses fear as a weapon to get what she wants in the world."
Cutter
Katherine Marlowe's main henchman

Talbot
Katherine Marlowe's right hand man.
__________________________________________________________
Francis Drake's Ring
"In Uncharted 3, Katherine and Nate are both competing for Francis Drake's Ring, and they both believe they have a claim of ownership for it. And really the ring is what propels them on this adventure that leads them all around the world and finally ends up in the heart of the desert on the Arabian peninsula."
Nathan Drake holds possession of this ring, however it's not clear how he came to possess it.
__________________________________________________________
Confirmed Locations/Settings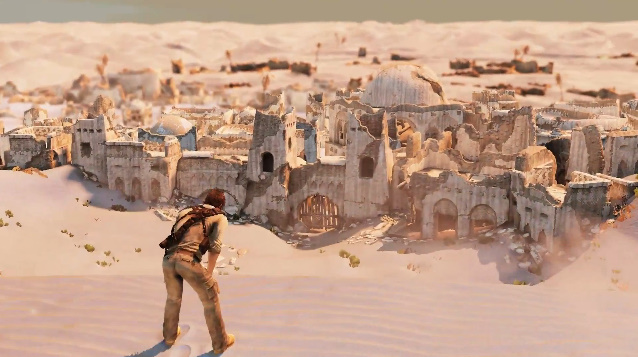 Iram of the Pillars
Also known as Ubar or Wabar, it is a lost city said to be located in the Arabian Peninsula, possibly in the Rub' al Khali desert.
Arabian Peninsula
"The peninsula itself is mostly desert, however several mountain ranges cover its southwestern areas."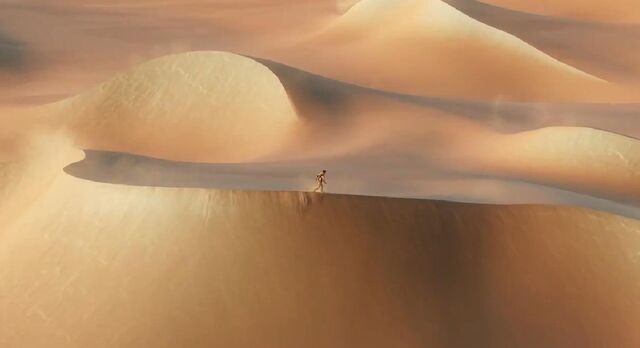 Rub' al Khali
"One of the largest sand deserts in the world, it covers an area of 650,000 square kilometres and is neither crossed or inhabited by local groups."
This is the desert Nathan Drake is in after the plane crash in the trailer.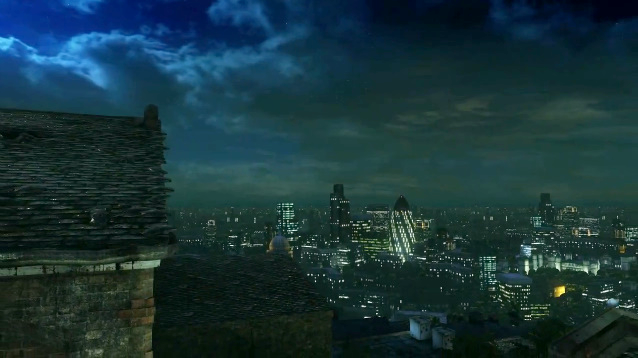 London
The Capital city of England.
The Pelican Inn
A British pub that is located in London.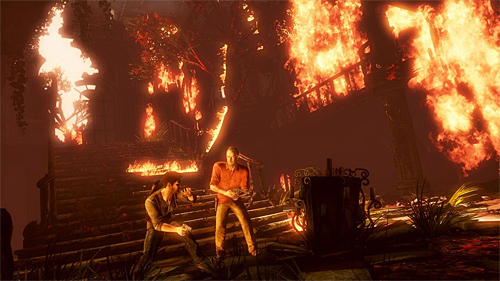 France
Located somewhere within France is a Chateau which both Drake and Sully are investigating.
The Airfield
The airfield is armed with turrets and soldiers patrolling the area.
__________________________________________________________
Improved Gameplay
"Uncharted 3 will further upgrade the features from previous installments, but include new elements, such as an advanced melee combat system that allows Drake to face multiple opponents at once, as well as "enhanced backward climbing." It was stated that players will be able to make use of Drake's surroundings to take down foes."
__________________________________________________________
Confirmed Weapons
Long Guns
AK-47
Dragon Sniper
Dragon-Gew
T-Bolt Sniper
G-MAL
M9
PAK-80
KAL 7
FAL-SS
Pistols
.45 Defender
Raffica Pistol
Para 9
Wes-44
Arm Micro
Micro-Pistole
Tau Sniper
Mag 5
Shotguns
Sawed Off Shotgun
Pistole
SAS-12
Explosives
Other
__________________________________________________________