I have some problems in GTA iv.
It shows some textures over the models. here are two examples.
in this one a texture on road appears over Niko.
in this second one black parts appear all over the screen when in the safe house. (this applies to all indoors)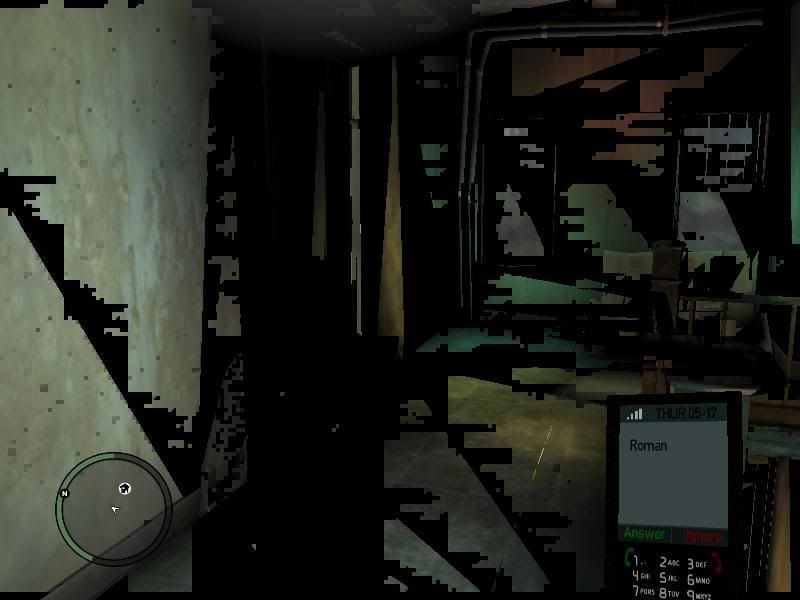 their isnt much problems than that.
my PC is P4 2.66, 1.5GB ram, nVidia 7300GS.
i usually run at lowest graphics settings. but i tried different combinations none of them solved the problem.
the game version is 1.0.4.0 and nVidia driver version is 190.62