My Dad told me yesterday he once ate this and said it was the best tasting fish he ever ate, and our family loves fish meals and sushi.
To those who don't know, Fugu is known to be extremely poisonous with no antidote. If prepared wrong, it would be fatal. People die every year from eating bad Fugu but these crazy eaters still eat it as a delicacy. They say it's fun when they feel the tingling sensation on their tounge and fingers from the traces of the poison. I think it's crazy and would personally never eat it.
They say for a chef to be certified to make Fugu dishes has to train for three years. Also, out of the chefs who train, less than %30 make it while the rest of the %70 fail. There's also a whole written test, Fugu anatomy test, etc. Crazy stuff.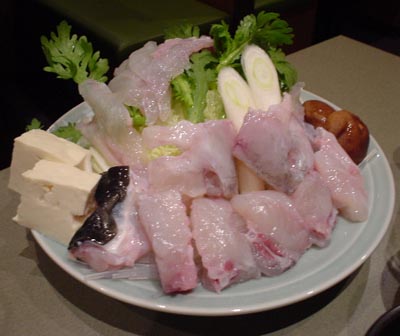 Anyway, would you eat this?