This is becoming extremely interesting. :twisted: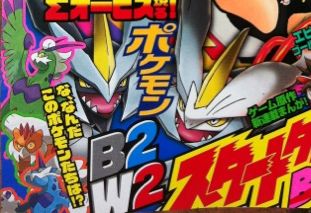 The cover page of the next Coro Coro magazine has been leaked! Tornadus, Thundurus, and Landorus will get new forms for Black 2 and White 2!
UNCONFIRMED STUFF:
The original leaker of the magazine states that the magazine showcases Cheren, Bianca, Brock, and Giovanni.
Pokewood (A combination of Hollywood and Pokemon) will replace the musicals.
Cheren will be a gym leader.
The Cloud Trio forms will be a 3DS exclusive. They will only be obtainable in Pokemon AR Searcher and will be sent to your copy of Black 2/White 2.