Pokémon Black 2 and White 2 are sequels to Pokémon Black and White. The story sets 2 years after the events of Black and White.
Platform: Nintendo DS
*with DSi and 3DS exclusive content.
Release Dates:
North America - October 7th
Australia and New Zealand - October 11th
Europe - October 12th

_______________________________________________________________
Reviews
Gamespot: 6.5/10
Famitsu: 36/40
IGN: 9.6/10
Nintendo Power: 8/10
Game Trailers: 71/100
Game Informer: 75/100
Official Nintendo Magazine UK: 91/100
[Early game spoilers beyond this point]
_______________________________________________________________
Videos:
Epic Animated Promo (English)
July English Trailer[/ur]
[url=http://youtu.be/t7NQWjoIFxE]August English Trailer(contains ending spoilers)
Opening Cinematic
First Rival Battle
_______________________________________________________________
Version Differences
Exclusive to Black 2:
Black City
Weedle, Kakuna, Beedrill, Volbeat, Bonsly, Sudowoodo, Heracross, Plusle, Spoink, Grumpig, Cottonee, Whimsicott, Gothita, Gothorita, Gothitelle, Vullaby, Mandibuzz, Magby, Magmar, Magmortar, Buneary, Lopunny, Registeel, Latios, Zekrom.

Challenge Mode

unlocked after you defeat Champion.
Exclusive to White 2:
White Forest
Caterpie, Metapod, Butterfree, Illumise, Mime Jr, Mr. Mime, Pinser, Minun, Numel, Camerupt, Petilil, Lilligant, Solosis, Duosion, Reuniclus, Rufflet, Braviary, Elekid, Electabuzz, Electivire, Skitty, Delcatty, Regice, Latias, Reshiram.

Assist Mode

unlocked after you defeat Champion.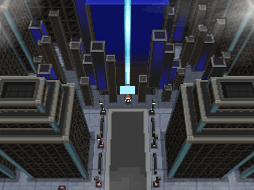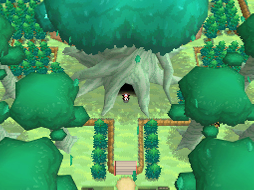 - Just like Opelucid City in Black and White, some locations will differ between versions. For example, there will be a cave filled with water in Black 2, but that cave will be filled with magma in White 2.
- Missions and items in shops will differ between versions.
_______________________________________________________________
Characters
New male and female protagonists, and a new rival.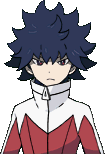 Bianca returns and will give you your starter pokémon as a favor for Juniper.
Nobody knows where N has gone after the events of Black and White.
Team Plasma returns, and with new outfits.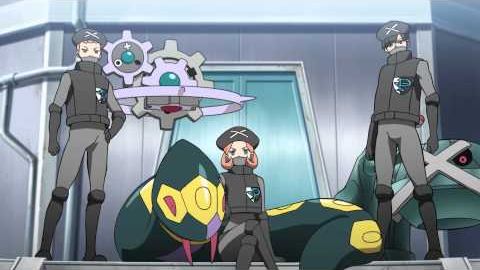 New Gym Leaders
Two new Gym-types were introduced: a Poison-type Gym and a Water-type Gym.
The Poison-type Gym Leader is Roxie and the Water-type Gym Leader is Marlon.
Cheren returns and is now the Normal-type Gym Leader.
_______________________________________________________________
Pokémon
We will be using the Unova starters again.
Snivy, Tepig, and Oshawott



Pokémon will have new animations during battle.
The new Unova Pokédex features a total of 300 pokémon from every generation. Pokémon like Arcanine, Tyranitar, Eevee, and Metagross will be available before the National Pokédex.
List of Pokémon in the new Unova Dex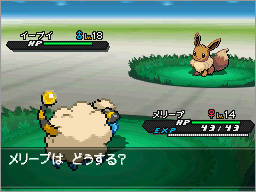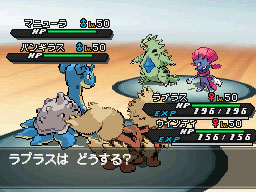 New Pokémon Forms
Kyurem is the legendary mascot for Black 2 and White 2 with two different forms, Black Kyurem and White Kyurem. Black Kyurem looks like a Kyurem + Zekrom fusion and will be on the cover of Black 2. White Kyurem looks like a Kyurem + Reshiram fusion and will be on the cover of White 2.
Black Kyurem has the Teravolt ability and its signature move is Freezeshock. White Kyurem has the Turboblaze ability and its signature move is Ice Burn. Kyurem keeps its Ice/Dragon typing.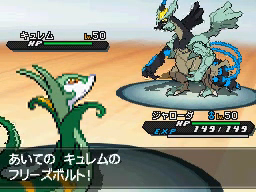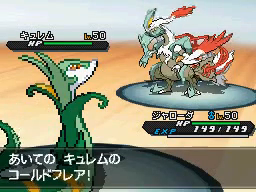 Tornadus, Thundurus, and Landorus have new forms. Their previous look is known as the Incarnation Forme while their new look is known as the Therian Forme.
Cloud/Kami Trio - Incarnation Forme
-------------
Cloud/Kami Trio - Therian Forme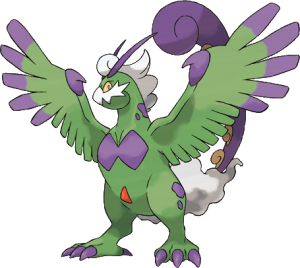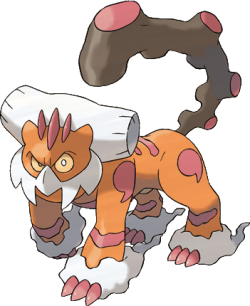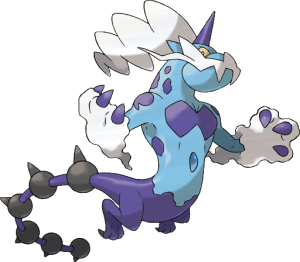 They are #198, #199, and #200 in the Unova Regional Dex. They have no type changes.
Tornadus' Therian Forme focuses on Defence, Special Defence, and Speed, and will have the Regenerator ability.
Thundurus' Therian Forme focuses on Special Attack and will have the Volt Absorb ability.
Landorus' Therian Forme focuses on Attack and will have the Intimidate ability.
A new item, Reflecting Mirror, can change Tornadus, Thundurus, and Landorus into their Therian Forme and vice versa.
Only the ones that were transferred from the 3DS exclusive app, Pokémon Dream Radar, will have their Hidden Abilities; Defiant for Tornadus and Thudurus, and Sheer Force for Landorus.
Keldeo, the Water/Fighting Event pokémon, has a new forme as well. It will be called the Resolute Forme. It changes its appearance in a forest near the second town. It will only be in its Resolute Forme when it knows the move Secret Sword. When you delete the move, it will revert back to its ordinary form.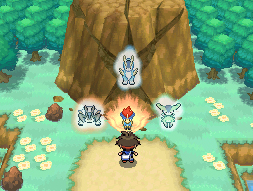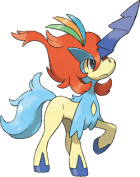 _______________________________________________________________
The New Unova Region
There are various new areas in Unova including Aspertia City, where you start your journey. Aspertia City will be located south west of Driftveil City.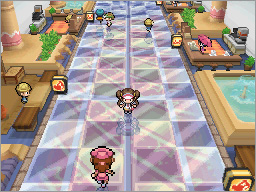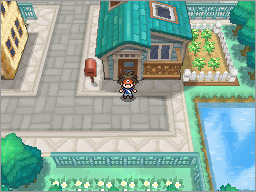 A new facility called Pokéstar Studios. You pick one of many scenarios, battle behind a green screen (you can use your own pokémon or rented pokémon), and then watch your final product. Brycen, the Ice-type Gym Leader, has starred in Pokéstar Studios.
Pokéstar Studios does not replace the Musical. Both facilities are in the game.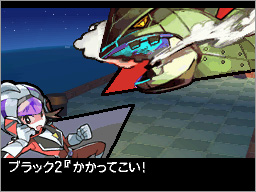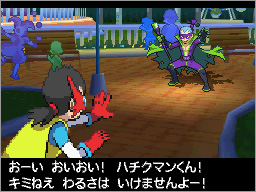 A new facility called World Tournament where you can participate in an eight person single-elimination tournament with gym leaders and champions! World Tournament supports single, double, triple, and rotation battles. You can also download Special Trainers via Wi-Fi.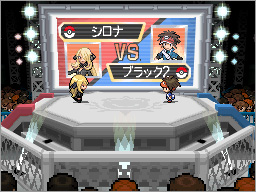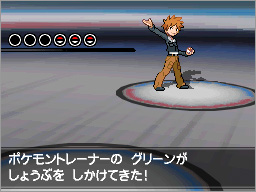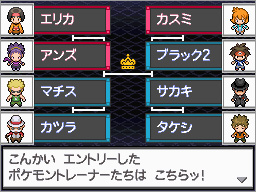 _______________________________________________________________
New & Returning Features
Funfest Missions: You partake in missions with friends, similar to Entralink Missions in Black and White, and get prizes depending on your score. These missions vary from finding berries to capturing pokémon. This feature can only be played via local multiplayer, but up to 100 players can play at the same time.
Join Avenue: You can build and visit shops with friends. Join Avenue can receive information from players through local wireless or Nintendo WiFi connection. The contents of the shops vary from berries to new stat-boosting items.
Medals: You unlock medals by accomplishing certain tasks, such as catching pokémon, having a certain amount of battles, etc. You will be given a rank depending on the amount of medals you have collected. You can also display one of your medals on your Trainer Card for others to see. It will show how and when you achieved it.
There are over 200 medals within 5 different categories. Collect 'Em All!
New Breeding and Hatching Mechanics
The PokéTransfer returns and will work for all Gen IV games (Diamond, Pearl, Platinum, HeartGold, SoulSilver).
Move Tutors return and will teach moves for shards.
The XTransceiver (video chat feature) will have 2 minigames: Ballon Catch and Smash Ballon.
You can drag and select multiple Pokemon at a time in the PC box and move them.
Using a new feature called "Unova Link," you can connect to the opposite version of your game and get Black City or White Forest depending on which one you don't have by default.
_______________________________________________________________
Global Link will be new and improved for the release of Pokémon Black 2 and White 2.
It will be compatible with Black/White and Black 2/White 2, but some features will be exclusive to Black 2 and White 2.
The Dream World makes a return as well as a rebrand of the Battle Union. The Dream World will feature more pokémon and new areas, with a reduction of the time cut-off from 24 hours to 20 hours.
The new Global Link will showcase a special promotion for those who registers Black or White and Black 2 or White 2 to their account. This promotion is currently unknown. You will be able to view your Global Trade Station history and stats online. A Report feature will be added for the GTS and GBU records.
If a player does not log into Dream World for 100 days, the player's berries will begin to be absorbed by the Tree of Dreams and converted into Dream Points. One of each kind of berry you own will remain in your treasure chest, however.
_______________________________________________________________
3DS EXCLUSIVES
Pokémon Dream Radar:
A new Augmented Reality game where you search around for various pokémon using the 3DS's camera. Pokémon and items you obtain in the app can be sent to your copy of Black 2 or White 2.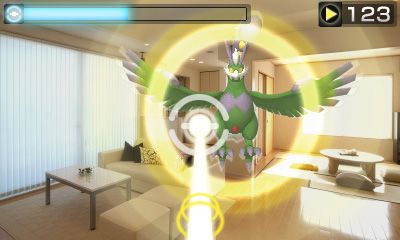 It will be released on the same day Black 2 and White 2 are released for $2.99.
Video
Pokédex 3D Pro:
An update to the current Pokédex 3D app. It features 3D models of the first 647 pokémon, the moves they learn, their stats, their type weaknesses, egg groups, evolution, height & weight, cries, AR viewer, and a challenge mode that quizzes your Pokémon knowledge. Unlike the previous app, all pokemon will be available as soon as you use it.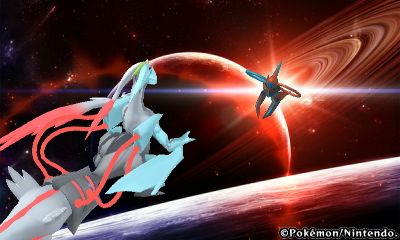 It's due for release on November 8th with the original Pokédex 3D leaving the eShop on October 1st (NA) and October 11th (EU). It'll cost $14.99.
________________________________
All aboard the hype train! :cool: