Thanks to Soulreavercross for sticking this!
Lucas: 3737-9528-6968
Ok, if you don't know how this works, go into your Mii Maker and select Scan QR Code. When the camera opens up, focus it on the QR code and it should generate my Mii. In order to share your QR code with others, go into your Mii Maker and select Save to QR Code and select your Mii. It'll then save the QR code as a JPEG, storing it on the SD card. If your computer doesn't have a built in SD card slot, you'll need a USB flashcard reader or a digital camera with an SD slot to transfer it to your computer so that you can upload it to the site of your choice. If you don't have either device, but you have a Wii, you can throw the SD card into the Wii and email the picture to yourself and upload from there. It's a pain in the butt process, I know, but these QR codes are the only way we can share our Miis right now. Hopefully, Nintendo makes it easier in an upcoming update.
So let's start exchanging Miis via QR codes! Put your friend code underneath it so we can add each other to our friends lists as well!
PS: If you're unable to provide your Mii QR code, you're more than welcome to still drop your friend code. :)
EDIT 1 Compiled Friend and QR Codes
Username | Friend Code
1. JustPlainLucas | 3737 - 9528 - 6968
2. trugs26 | 5198 - 2432 - 8599
3. Babugee | 0301 - 9799 - 3567
4. StevenHawking | 2964 - 8600 - 1932
5. psycoholic2002 | 3737 - 9535 - 3404
6. TankZorz | 2707 - 1613 - 4469
7. Jonathan | 2836 - 0106 - 8008
8. emirblade | 3566 - 1569 - 7154
9. BourneEnemy01 | 0387 - 8778 - 2913
10. nick21081 | 2191 - 7642 - 3644
11. cooldust | 1032 - 1264 - 2751
12. ACLOV3R | 4468 - 0976 - 5443
13. cayne_phoenix| 0645 - 5769 - 1236
14. fig56 | 5327 - 0908 - 3584
15. david_lck| 2105 - 8683 - 2191
16. DetroitSports17 | 0173 - 1293 - 4284
17. jdog22 | 1375 - 7199 - 5214
18. galaticobob | 5026 - 4465 - 1400
19. ArchoNils2 | 1504 - 5679 - 7938
20. Kaylomaylo-| 3179 - 6103 - 8665
21. nezZzeq | 1635 - 4372 - 0265
22. m0zart
23. LordAndrew
24. catfishmoon23
25. goggle1
26. Droopy14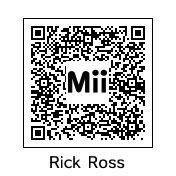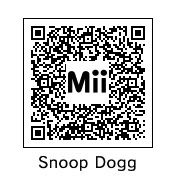 27. Soulreavercross: 4098-3237-6916