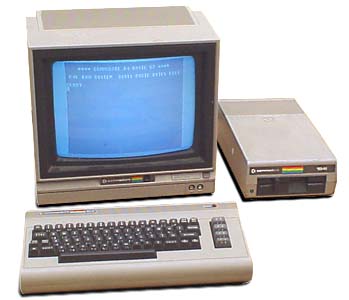 vs.
The Commodore 64 was a computer that lasted a long time and had a large library of video games dating from the early 80s all the way into the early 90s. Many say the latter half of the C64's life gave us games that rivaled the quality of NES games.
What do you think?
I loved my Commodore 64 until it died. I learned BASIC programming on it. Some of the first "PC" games I ever played were on the C64. But dang do the load time hurt it, IMO. It literally has some of the worst load times in gaming history. I could set up a program to load, then go in my kitchen and grab some stuff to eat, use the bathroom, come back and still wait a few moments. I've seen the Epyx Fast-Load cartridge, but never did get a hold of one before my C64 died.
The NES wasn't around for as long nor does it have as large of a library of games, but I think the instant load-times and the Nintendo first-party games more than make up for that. And the controller is so much more comfortable to use. I know the C64 has the same connection as the Genesis, which you'd assume you could use a Genesis controller on it like the Atari 2600, but I've heard stories of Genesis controllers being shorted out when used this way on the C64.