Rank:

I Feel Asleep!!

Member since:

Sep 24, 2005

Last online:

08/06/12 9:03 am PT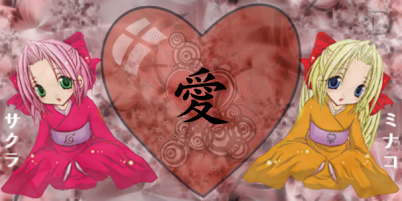 Just thought I should post a quick blog wishing everyone Happy Holidays, a Merry Christmas, and a Happy New Year! (since I obviously won't be posting a new blog that soon )

No real reason to post a longer blog actually, since I don't know how many people are left around here to read it. Well, I'm not that much around here either anymore, but I'll setill be around to take care of my guides. As for posting on forums or in blogs, not so much. Sorry about that.

Anyway,

As for TV.com related updates, I finally reached level 60, Grape Ape. I'm especially proud of doing this because of 3 reasons:

- it is a pretty high level

- the level name comes from a show I edit

- not only is it from a show I edit, but also Grape Ape was the first show I became editor for back in July 2006.

And also I gained 3 new show editorships this last month; and they are, from least important to most important:

1. Ultra Maniac

I used to be editor for this show before, but I was overthrown by my TC. Well, now she was retired so I got the guide again.

2. Bartender

I requested to add this show to the TV.com database, and in a week it got accepted. One week later, I also got the editorship for it.

3. Saber Rider and the Star Sheriffs

I'm especially proud of being editor for this show because this was one of the first (if not the first) anime I ever watched. I just finished re-watching it today, after so many years, and the guide still needs a lot of work.

Well, that's about all I have to say now.

Once again, Happy Holidays everyone! Hope to see you all well in 2009.

Just thought I'd post a new blog to let everyone know I'm still alive.

I know it's been over4 months since I posted my last blog, or posted anywhere else on this website, for that matter. Ever since the redesign I have spent less time here, but did log in occasionally to take care of my queue and rarely adding stuff to my own guides. I apologize for not posting in any of your blogs for such a long time.

Here are a few updates:

On TV.com - reached 10,000 submissions, and my 3 years of TV.com anniversary was in September (didn't feel like posting a blog then) And that's about it.

In real life: Started a new college this October and bought a TV for my room.

So, ever since the TV.com redesign, I spend most of my time on MyAnimeList (MAL). Everyone who wants to keep track of all the anime they watch or manga they read should get an account there. Plus you can add a lot of stuff on your profile pages.

Here's the link: MyAnimeList.

If you do make an account there, feel free to start tracking me. Here's a link to my profile.

That's about all I have to say for now. I'll try to be more active around here from now on.

Last note: (if you haven't guessed from my blog title) today's my birthday.

Hey everybody. Nice blog title, huh?

Well, it's only been exactly a month and five days from my last blog, so it's a little early to post a new blog now , but I'll do it anyway, even though there's not that much to talk about.

Levels

Well the main news is that I made it to level 57 on TV.com

Level 57 ~ Mr Biggles

It's apparently a reference to the show South Park, but since I haven't seen that many episodes of it after season one, I don't really get it.

Also at some point I leveled up on Gamespot as well, where I am now level 21, Rescue Ranger.

////////////////////////////////////////////////////////////////////////////////////////

Finale

This weekend I have seen the series finale for Avatar: The Last Airbender (as I'm sure most of you have too).

I'm too lazy right now to actually type a review for the last episodes , but they were good, and over all the entire show was a great one.

I'm going to miss the show now that it's over.

////////////////////////////////////////////////////////////////////////////////////////

Sequel

So, the sequel to Batman Begins is out and it's called The Dark Knight. I want to see it, of course , as I rarely miss any comic book based movies, and Batman is one of my favorite superheroes.

It looks good, and from what I've heard it really is good. I'm not sure yet when I'll get to see it, but hopefully soon. And those who have seen it, you'd better not spoil it for me.

Already watched the Gotham Knight anime (where the action takes place between Batman Begins and The Dark Knight), so I'm all set.

Oh, and as you can see I have a new avatar too.

////////////////////////////////////////////////////////////////////////////////////////

DVDs

Earlier today I got Superman: The Animated Series DVD Volume 2, meaning 3 DVDs which contain episodes #19-36.

I would have preferred Volume 3, with the last episodes of the series, but since they didn't have it, I figured I'd get this one. Now all I need is to get the other 2 volumes too and I'll have the complete series.

It's good though this volume has the Batman/Superman cross-over, World's Finest. The special features from the DVD are pretty cool too.

////////////////////////////////////////////////////////////////////////////////////////

Keychains

I also ordered via internet an Ichigo (from Bleach) keychain, which should arrive in a couple of weeks. It looks something like this:

I would have preferred a Hitsugaya one , but unfortunatelly I couldn't find one of those.

////////////////////////////////////////////////////////////////////////////////////////

That's about all I had to talk about for now.

And once again I can't really think of a random question so feel free to comment anything on this blog since it's not really talking about much anyway.

Next blog coming in another 1-2 months.

See you around.
Some people just don't have opinions. Like logi.
logi does not have any recent activity. What a slacker! Maybe you should send logi a private message and ask, "Where are you hiding?"
Established Jul 16, 2006

My rank: Recruit
logi joined on: Sep 4, 2006

Established Sep 23, 2006

My rank: Recruit
logi joined on: Sep 23, 2006