Rank:

Mr. X

Member since:

Jul 10, 2005

Last online:

05/23/13 2:12 pm PT
it all started with the original Enterprise. it lasted only 3 years under Captain James T. Kirk. The first space would be destroyed by Kirk in an attempt to rescue his friend Spock on a planet created by the Genesis program. his son David would die as well.
Enterprise A would be decommissioned after Kirk help Starfleet make peace with his arch-rivals, The Klingons.
Enterprise B was commissioned a few years later as Admiral Kirk was a part of the maiden voyage to inspect the ship. later on that mission he would be presumed dead only to be in The Ribbon to return to the future to help Captain Picard to face evil once more, he died while helping Picard save the Universe one last time.
Enterprise C. the famed ship had a short life as it would face a hopeless mission to fight the Klingons on a planet full of humans. Tash Yar would board Enterprise C as they fights the Klingons.
Enterprise D. under the command of Captain Jean Luc Picard. Enterprise D had quite a run in the Universe, not only did the ship have its first Cybernatic Organism named Data, they would also encounter The Borg, a race of Cybernatic beings bent on taking over the galaxy. the ship would not last forever as it crashed into a planet fighting rogue Klingons while Picard and Kirk were on the same planet fighting an evil scientist, Dr. Soran. the ship could also separate into 2 at the saucer section as they would use that design to their advantage against the Borg.
Enterprise E. also under the command OF Captain Jean Luc Picard. the ship would face some tough battles but it is still in commision by Starfleet.
USS Enterprise 1701 ( 2009 ). the best looking ship to date and one that thwarted the Romulans when they destroyed Vulcan and tried to destroy Earth, the First Captain was Christopher Pike and then it was handed to Captain Spock who then would give that command to Captain James T. Kirk.
NX-01 Enterprise. under the command of Johnathon Archer, the ship would last 3 years before destroyed saving Earth from the attack by the X'ndi.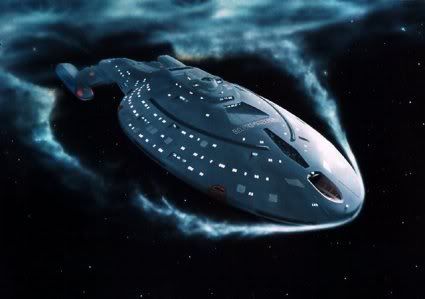 Voayger. Captain Kathryn Janeway would lead the ship into the Delta Quadrant, an unexpolerd part of sapce, they would make allies and enemies and would encounter The Borg on a few occasions. they would return home seven years later. Janeway was promoted to Admiral shortly after her return home.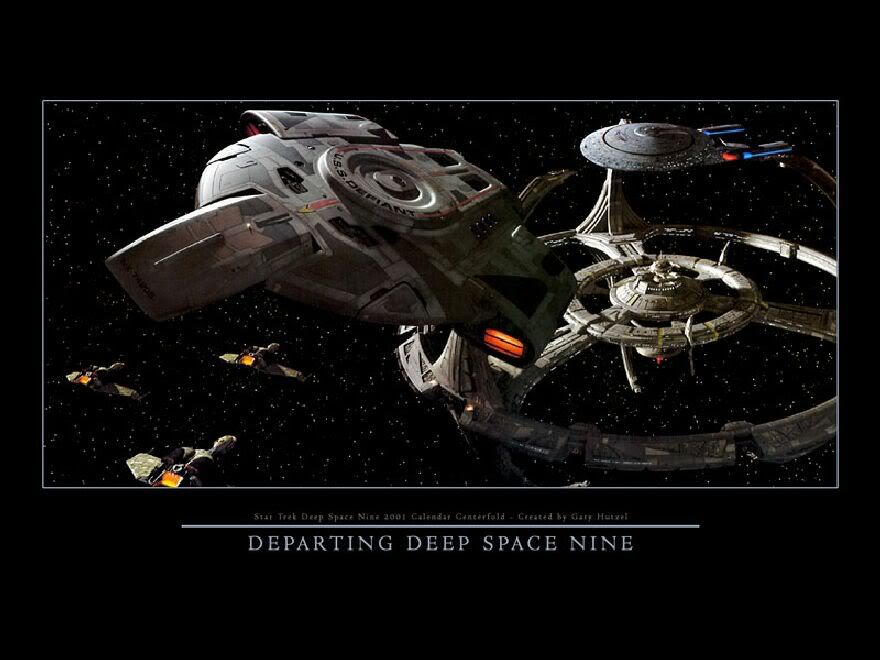 Deep Space Nine. Starfleet would help the Bajorions against the Cardassians. the Space Station was under the command of Captain Sisko and Major Kira. Worf would join them and they would gain the USS Defiant to help fight the Jem'Hadar. i always wanted to do a Blog on Star Trek and now it is finished. enjoy.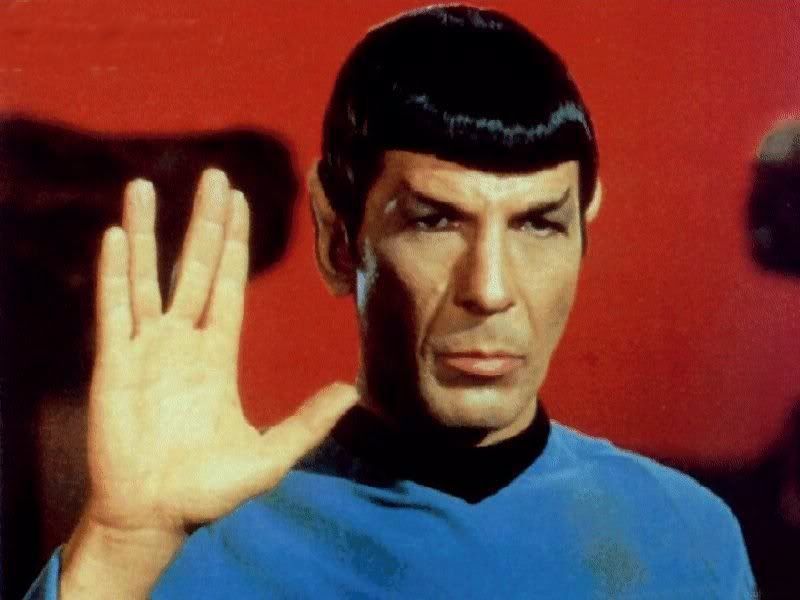 oh and Live Long And Prosper.