Rank:

Snake Eater

Member since:

May 23, 2003

Last online:

08/03/12 11:33 pm PT
I am not here to explain why. I'm just going to explain what it is and show you some examples (via links).
Augmented reality basically creates an illusion using what exists in real life. Lets say you wore some kind of e-glasses that drew things over what you already see based on what you see.
For example in real life augmented reality in a war could label all your friends in green and foes in red. Augmented reality could also help make things visible to you that sensors could notice but not a human eye (and it would give a visual representation of it).
A new technology has become available where cameras, projectors and your computer can track pieces of paper. You can create images that follow the paper or you can project an image steming from that paper. This is kind of cool.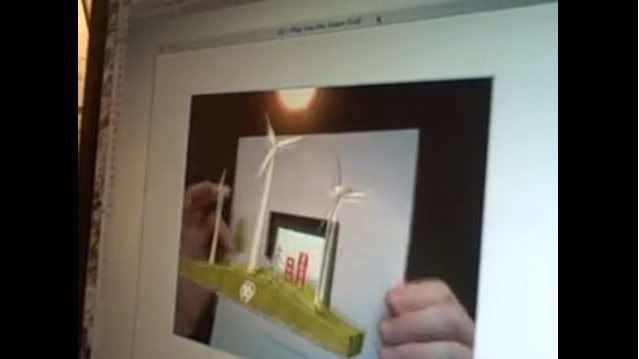 Now just imagine you have a webcam that can see this piece of paper. A black block of ink remains in the center for a reference point to the computer. From that point 3D images can be generated.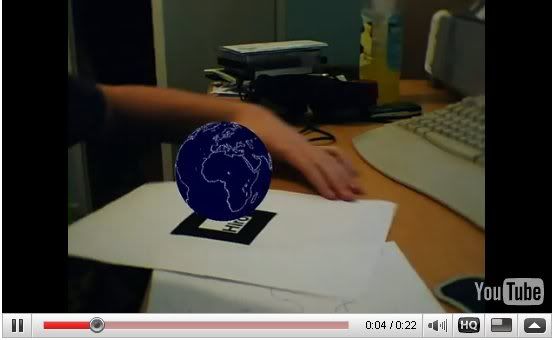 Now I don't have to tell you what this could mean for the future of gaming.
Wouldn't you much rather hold an object with your hands to rotate it than use a thumbstick or mouse when controls of all 3 dimensions are not always easy?
I'm sure in the future we will see more durable devices (than a piece of paper) that the computer can see that you can hold in your hand; for example: a clear globe with a black sphere in the center.
This is only the beginning.
Links: