Rank:

Easter Egg

Member since:

Nov 11, 2007

Last online:

05/24/13 3:29 am PT
I had previously beaten the Wei and Shu stories but the Wu one is my favorite by far.It's story is presented in a poetic yet suspenseful style and it's romantic story moments are shown in heartfelt/charming ways and like the Wei story it has lots of diverse and interesting characters as well as powerful and emotional story moments.
I really like Sun Quan as a character because I can relate to him in some ways,and I like Bu Lianshi who is his busty,beautiful female companion who gives Sun Quan self-belief when he needs it and I love her long black hair and revealing outfit.I also like Lady Sun who is Sun Quan's sister because she is cute and did something important for the good of the kingdom even though it wasn't necessarily the best thing for her personally.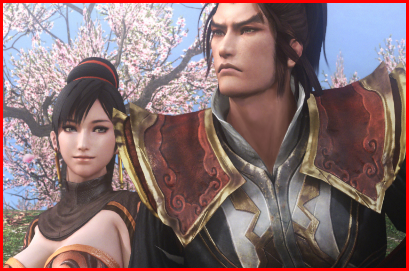 Bu Lianshi and Sun Quan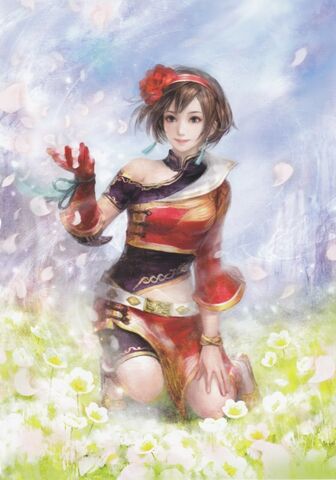 Lady Sun
I'm now playing the Jin story,I kinda like it because their faction feels different to the other 3 in the sense the general/politician named Sima Yi is is portrayed as being cold and evil and someone who obides by cold and merciless philosophies where as his son Sima Zhao has a more casual and less serious attitude and it looks like the story is building up to something,and the fact Simi Yi and Sima Zhao can use powerful magic makes them and their faction feel much more powerful and intimidating than the other 3 factions.Sima Yi has an evil laugh when he uses magic attacks for his musou and has a creepy voice which makes him an even more likable villain.
Sima Yi
I also wanted to say the Wei story was quite epic and suspenseful too but the Wu story is far better and is why I love this game.
Yes I know Dynasty Warriors 8 is already out in Japan,I'm not super excited about it because even though I enjoyed Dynasty Warriors 5,6 and DW Next I didn't love them,the main reason I love Dynasty Warriors 7 so much is because of it's stories.
the art of dynasty warriors looks always beautiful

The story in Dynasty Warriors 7 is pretty awesome. My favorite character is Sun Shang Xiang.