Rank:

Snake Eater

Member since:

Oct 4, 2007

Last online:

05/22/13 4:07 pm PT

Please help me level up my license.
Click here!



Please help me level up my card.
Click here!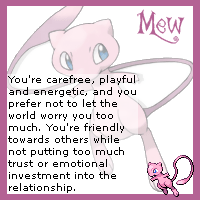 BATTALION WARS II: 425-318-578-397
MEDAL OF HONOR HEROES 2: Shantrix
SUPER SMASH BROTHERS BRAWL: 3136-6244-0750
MARIO KART WII: 1934-2428-6792
MARIO STRIKER'S CHARGED:
BOMBERMAN BLAST: 4726-2959-1391
ONSLAUGHT: 2664-7579-2980
MARIO KART DS: 1290-0467-0072
THE LEGEND OF ZELDA PHANTOM HOURGLASS: 3781-1277-1752
TONY HAWK'S PROVING GROUND: N/A
GRAND THEFT AUTO: CHINATOWN WARS: 1290-4675-6378

All gamers out there, welcome to my super, incredible and unbelievable blog... What will I post today?, something of a big importance like a world social matter problem or just something stupid and random as always, stay tuned and find out, only at Shantrix Blog.
Greetings my friends, today I come with an importantan announcement... yeah I know its hard to believe from me and many people that know me are going to be like "wth shanx??" but now I have an xbox 360.

It's really a long stroy, I started liking gears of war 2 soo badly, then I got all hyped about gears 3 and started thinking how I have missed many awesome games just by having a wii, so with a little effort I managed to get my hands on a 360. But fear not, I shall not abandon mah wii for this, I will still use it and for me, its still the best console haha. But anyways, the purpose of this blog is to add everyone who has a gamertag. So if you want to add me mine is: shantrix77. Feel free to give me yours and become new xbox friends haha. I might not be active most of the time due to my lack of internet in the place I live, but for now, I will have internet and free xbox live for 1 month and since I'm on vacation, I will take advantage of this,

In other news I got epic mickey for wii but haven't played it much. Guess it's gonna be a while till I play it considering my newest console purchase

So far for 360 I only have gta 4 complete edition and gears of war 2, so if anyone has this and wants to give it a go, let me know.

With nothing more to say, that's all for now, sorry for not beign active around hee, but remember I am a ninja, I dwell in the shadows.

And with a new joy of gaming, Shantrix Out.

Well hello people, I know I know, I always say I will come back here and I never do, so this time I won't say anything but oh well, I just wanted to say a quick hi, I can't really keep up with all I want to do nowadays, I don't game very much and time is consuming me so I can never come here and make some blogzz just for the lolz. Its sad indeed, but I guess thats the life of a collegue dude like meh ¬¬

Well anyways In recent game news, I got other M like 2 months ago (lolz its not recent then) and I finished it 2 times already, dang it didn't last long but I can say that I loved it, I sure hope metroid games are like this from now on, its more my type of game than the 1st person thingy, tho many may not agree with me.

Anyways thats all for me now, any questions, doubts, suggestions or complains please comment below. Thanks for reading and see ya around.

And with a lot homework, Shantrix Out

Hi everyone??? wooow its been almost a daaam year since I made a blog, well a lot of things happened since my last blog, I went to university, started a relationship with ma gurl, went to the USA for a school trip to the nasa, it was awesome and I got many games and many stuff, but the thing is that due to the university I rarely have time for going to the internet or playing games now, fortunately im on vacations now, I will do summer school tho but it will not be as hard as a normal course, so I decided to start my way back into GS again.

I hope any people at least still remembers me as I remember most of the guys that still come here pretty well, I used to have an enormous number of friends but with time many started leaving the site and even the chatrooms we used to go so often, so its my time to start making new friends and do it all over again.

So dont worry I will be sure to go on the blogs of the people I see and at least say hi

And with a reconstruction of an internet life, Shantrix Out (Dam I missed to say that xD)
Some people just don't have opinions. Like Shantrix.
This is what we live for... This is what our future is gonna be... All hail to the matrix XP All rights reserved to Ricke Brothers and whoever made this.
Only GameSpot friends of this user can view their Wii Number.
Established Mar 7, 2008

My rank: Officer
Shantrix joined on: Mar 8, 2008

Established Mar 28, 2008