Rank:

Blaster Master

Member since:

Dec 11, 2010

Last online:

05/20/13 5:50 pm PT
Hey guys and gals, if you haven't heard...E3 is upon us!!! It's been quite awhile since I rode that blogging horse, so it feels good to be back. While I have lurked every so often on GameSpot and read the occasional blog, I've generally gone underground (like I presume the majority of GameSpotters) since April-ish. Like last year I'm going to be blogging my impressions of the conferences with as much expedience as possible. I'm not going to kill myself this time though, by trying to post in between conferences (that was insane). Instead I'll try to get everything nice and sparkly by 8ish/9ish PT. But first the happenings of these past few months:
The big deal these past couple of months was there wasn't anything that was a big deal. Really, there hasn't been any notable news even worth mentioning in passing. Sure we have pundits, analysts, and sources from the sovereign state of Atlantis make claims of next-gen tech at E3, or a new Half-Life 3, a lack of an optical drive in the Xbox 720 (a name coined by said individuals, for all we know it can be the Xenon 2) and other verbose acid dreams .
On the flip side of this desperate need for traffic revenue, we have the actual ACTUAL news, which has consisted of Capcpom boxart misprints and unproven developers dying a swift and concise death for gambling too high (Kingdoms of Amalur). I could have also talked at length about the Zampella and West case, but here's the skinny: We don't know which actual side is right due to bias, the actual hard evidence we did get namely James Bond hilarity of Project Icebreaker as well as access to IW's juicy contract with Activision doesn't make a heck of a difference since the case came to a settlement (also EA and Activision early reached a settlement as well). No new skeletons dug up, and no postmortem from the IW heads or Activision due to the terms of the deal being strictly confidential ?darn. Also what did we learn?Activision is pretty protective about their Call of Duty brand which subsequently makes them rather greedy...the second coming is upon us!
There's also been a myriad of issues concerning this site. I'm actually all for the redesign on the main page. The layout is clean and concise, with the tab system helping with the organization of the great deal of content. While I still wish the actual news has more visibility than the features, the news stories are right under the bar as well as certain pieces having their own features anyway. I like how the new comment system allows for users with different views from the majority are not censored via a thumbdown $***storm. On the other hand this has come to the expense of the thumb up feature...sorta. Now you can actually see who exactly agrees with your comment, which I think is rather silly and irrelevant. In the past I found it to my favor to look at the greatest number of likes on a comment section of an article to be a great sampling of decent arguments/reactions that the majority of the readers shared. Now I get to count icons, which is...different I guess.
There also seems to be an issue with old comments not registering anymore. All of my older comments from previous blogs are completely gone. This is by far my biggest complaint, since there were some truly interesting gems among that small lot that I treasured. As a further reminder of what once was, an afterimage of the past comment count still is embedded on the article page. This count preview also seems to afflict newer content as well. I routinely see a 0 comment blog, only to click on it to see that there is in fact 20 comments actually there...weird.
I've also had some issue with GS actual content as well. I love Quoted for Truth (despite having difficulty finding older episodes), Start/Select, and Escape from Mount Stupid, and Secret Code. But I really miss the canceled content, such as Jody Robinson's Sync, SoundByte Radio, and most importantly an actual podcast (one of the major reasons I frequented the site).
I'm a bit more ambivalent about everything else like marathon features, Skyrim mods, and other opinion pieces. I actually like some of the editorials, most of them well written if not a bit on the short side. My issue comes with how the features are of the subject matter other sites would focus on (or worse included in their actual news articles--GameInformer). I came to GS for the features that you wouldn't find anywhere on the internet. Of course I know the customer isn't always right, fans have been bashed by game sites continually with the "entitled gamer"-moniker since ME3, almost to the degree of mockery. While I think they are generally right (namely consumers who consider games as art only when it makes them happy), but I've been there, seen that, read it on GamesRadar. What about Carolyn Petit's feature on Poison and transvestite issues in gaming? What about issue of homosexuality in gaming? These features were fantastic discussion points that were well thought out and deserving of attention. Not to mention the actual news that did occur was not nearly as punctual as other sites. GameInformer for all the crap I give them has been my go-to for news, since GS oftentimes are late hours if not days to the party.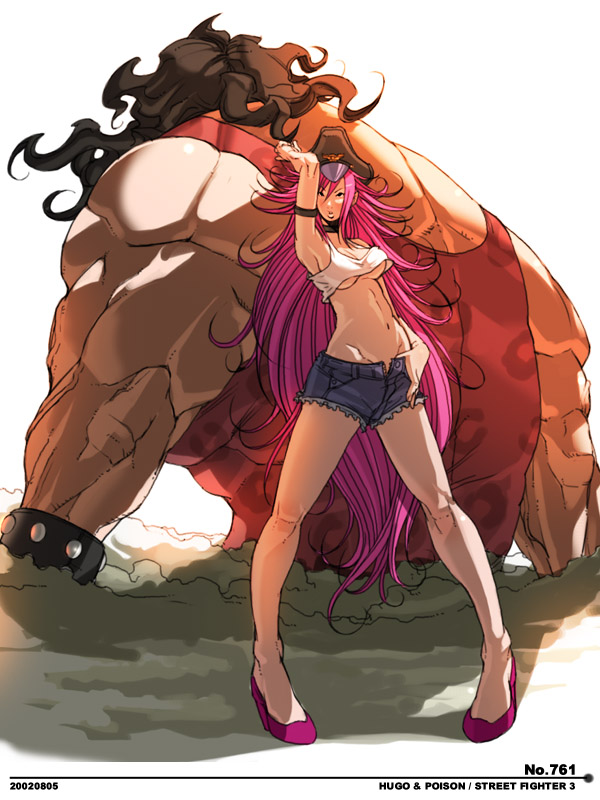 So I've been a bit hesitant about the new direction GS has gone in. But hopefully E3 will kick the site back into an actual rhythm of operations, as well as spark some fresh blog entries and community interaction. Thanks for stomaching my unfocused rant. As sour as this entry is, I?m still hopeful of GameSpot's future, especially with the partnership with GiantBomb!! And of course my excitement as a gamer can't be higher today! With that, I'm off to see today's big news! See you guys tonight!!