Rank:

Mr. Domino

Member since:

Nov 13, 2004

Last online:

07/12/12 10:58 pm PT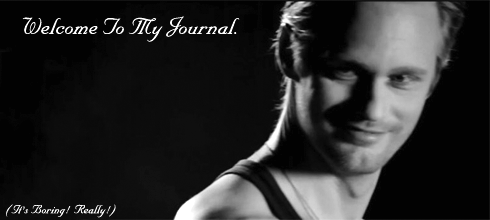 Well do you?

I haven't updated this journal in quite some time. How is everyone? How are things?

I'm doing all right. A bit under the weather today. I had to pop in though and add Assassin's Creed: Revelations to my following list! Oh man, I can't wait to get it!

Hope all are well!

Ubisoft annnounced this today and I just got back from pre-ordering it! Oh I can't wait to get my greedy little hands on it!

I had a blast you guys! It was so beautiful there and I went to two Mayan archeological sites: Tulum & Chichen Itza! I totally fell in love with Chichen! It was just so awesome there! Sadly you can't climb the temples anymore but just gazing and standing there really blows your mind! Here's a few pics and HD videos for you! Er I can't do video, so here's some pics for you guys! XD

http://img.photobucket.com/albums/v504/LDNightshade/Cancun%20Mexico%2010/DSC04082.jpg " border="0" alt="title or description" width="85%" height="85%" />

http://img.photobucket.com/albums/v504/LDNightshade/Cancun%20Mexico%2010/DSC04099.jpg" border="0" alt="title or description" width="85%" height="85%" />

http://img.photobucket.com/albums/v504/LDNightshade/Cancun%20Mexico%2010/DSC04127.jpg" border="0" alt="title or description" width="85%" height="85%" />

http://img.photobucket.com/albums/v504/LDNightshade/Cancun%20Mexico%2010/DSC04135.jpg" border="0" alt="title or description" width="85%" height="85%" /> http://img.photobucket.com/albums/v504/LDNightshade/Cancun%20Mexico%2010/DSC04161.jpg" border="0" alt="title or description" width="85%" height="85%" />

http://img.photobucket.com/albums/v504/LDNightshade/Cancun%20Mexico%2010/DSC04183.jpg" border="0" alt="title or description" width="85%" height="85%" /> http://img.photobucket.com/albums/v504/LDNightshade/Cancun%20Mexico%2010/DSC04186.jpg" border="0" alt="title or description" width="85%" height="85%" /> http://img.photobucket.com/albums/v504/LDNightshade/Cancun%20Mexico%2010/DSC04191.jpg" border="0" alt="title or description" width="85%" height="85%" /> http://img.photobucket.com/albums/v504/LDNightshade/Cancun%20Mexico%2010/DSC04251.jpg" border="0" alt="title or description" width="85%" height="85%" /> http://img.photobucket.com/albums/v504/LDNightshade/Cancun%20Mexico%2010/DSC04254.jpg" border="0" alt="title or description" width="85%" height="85%" /> http://img.photobucket.com/albums/v504/LDNightshade/Cancun%20Mexico%2010/DSC04272.jpg" border="0" alt="title or description" width="85%" height="85%" />

It was soooooooooooooo much fun! I can't wait til I go again! I want to see more of the ruins!

Laters

DH
Some people just don't have opinions. Like Devil_Huntress.
I was playing DMC4 earlier and I was just messing around in BP when I had an S style rank showing and Nero did this taunt. lol I missed the beginning though. :(

The 3rd opening to the anime Bleach and the opening music for the nintendo DS game. One of my favorite anime songs sung by High and Mighty Color! :D
Devil_Huntress does not have any recent activity. What a slacker! Maybe you should send Devil_Huntress a private message and ask, "Where are you hiding?"
Established Mar 18, 2005

Established Jul 5, 2005