Hello there :)
Looks like there's another tagging virus spreading around on Gamespot. Thanks to Sharon (Sandpiper121PP) for tagging me :D
So what's this tagging game all about ? Well, for once, it's game related. You just have to make a blog about your top 5 of favourite games in 2010. My list will include some older games, but I only played them in 2010.
5) Need For Speed : Hot Pursuit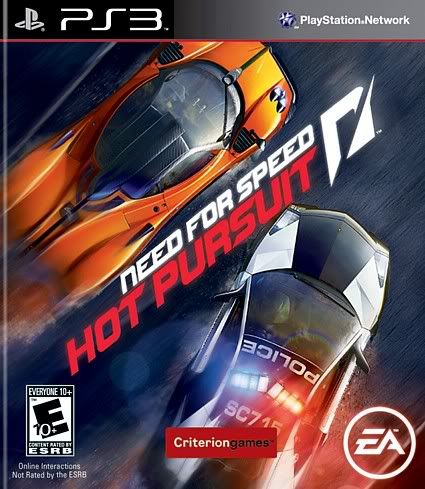 Most of the time, I like racing games like Forza and Dirt much more but I really had so much fun with this game, offline as well as online. They added a feature called "autolog" where they keep track of the times your friends drove for all kind of races. When someone beats your time, you get an update and it's your turn to try to beat that time. It adds a lot to the game. I'm not completely finished with HP , I still have to go from level 14 to 20 as a cop, but I played it enough to have an opinion about it and it's definitely a positive one.
4) Assassin's Creed II
I was far from being a fan of the first game in this series, I quit after 3 or 4 missions, it was too boring. So I was very surprised by number II, it's so much better in every aspect of the game than its predecessor. Better story, more variety in missions.... I could go on. I loved this game so much that I spent I-don't-know-how many hours to get the platinum trophy for it and I enjoyed every minute !
3) Heavy Rain
I was sucked in this game from the first second till the last one. It was so hard to put down the controller, I wanted to finish this game and see how the story could end, in one gaming session. It's like playing a thriller on your console instead of watching it on tv. I know that there are some inconsistencies in the story but the rest of the game makes up for it.
2) Mass Effect 2
The first Mass Effect is still one of my favourite games of all time and when the second was released I wondered if it could deliver the same quality. It did and in many parts of the game. It was even better in some aspects (exploring planets, side missions, battle system...) of the game than the first in the series. But my RPG heart started to bleed when I saw how they had minimized the RPG elements. Customizing your gear and that of your team members was one of the things that made the first Mass Effect a true RPG. I can't say the same about ME 2, it's more a shooter with RPG elements. But the game was still so excellent that it deserves a high spot in my list.
1) Final Fantasy X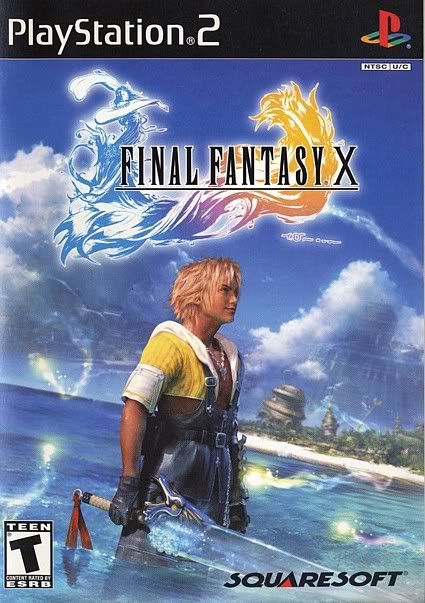 Surprise ! We just entered 2011 and my number 1 is a ten year old game ! I really adore this game. I've put already many hours into it and I'm still not at the end, although close I've heard (I'm at the Zanarkand Ruins). The only negative I can say about this game : don't put puzzle games in an RPG like those Trials !!! Never ever !! You can't solve them with logic, it's just trial and error.
So there you have my list. Now I have to tag 5 other people (the poor things :P ). I had a look at my friend list and realized that some of you already made this kind of list so I chose other people instead :
* AzelKosMos (you played so many games during 2010, I'm wondering which ones were your real favourites)
* celtic1962 (same for you as I said about Max)
* luc11044
* phoenyx9
* SavoyPrime
Cya another time and keep enjoying those games ! :)