After a long time....I guess I will finally try to do this. And please it might not be in crazy good detail but just deal with me...its been a while sense I have seen this......and I'm not watching again to help with this, lets just see how much I can remember. MY HATE!!!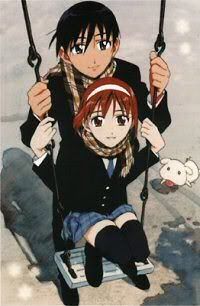 (Look how happy they are, should be great right??? RIGHT!!!) First off: The Main Characters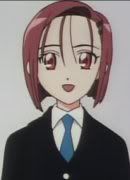 The main person is Miyazawa the smartest girl in the whole school. It starts off with her bragging about how shes smart and how she has the highest grades. Until one day a super smart and hot boy just takes her spot as the smartest person. Sooo the plot is shes trying to ruin his grades so she can hit the top again, BUT she falls in love instead awwww. Miyazawa's character is not likable at all in my opinion, She's big headed and full of herself, which is not a great main person to lead your story. Alot of the stuff is just her being way over the top trying to make it funny....and it not working. Now to the main guy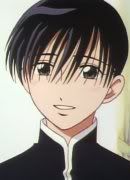 Arima the main guy. Hes the guy whos kinda smug and anything at the start and is beating Miyazawa at her grades. He's character doesn't say much very laid back always got a smile on...the kind you want to slap off. The thing I never got was they tried to make you feel sorry for him, cause he had a mess up past. It had to do something his dad or mom I don't really remember nor care. All that just did not work. I nor felt sorry for him or cared for him.....or her :| !! Second off: The "Who Cares" other characters In most anime you need good friends, or back round characters to hold up the main characters. This show has none. The others characters are so blahhh that you forget them and there names right after the story is finished. I have seen this show and don't remember their stories or their names. Really I'm looking at anime-planet right now and still can't do it. !! Third Off: Paper Cut-Out Episodes. Ok I tried to find a picture but could not. These episode there are three if I remember right. They are done up like a moving manga, with voice overs. All this sounds cool right??? Nooo its down right boring. How can you keep going on with the storyline and give me paper cut-outs?? Also if I remember right they played uno like this....yes Uno the card game :| Also with this is a filler episode with a ghost??? Romance to Ghosts ok makes sense.....whatever. LASTLY: THE LUMPING ENDING!! Everyone knows that a good romance anime ends with people getting together finding love and maybe a kiss to end with....this nope now of that happens. Arima and Miyazawa become a couple about in the middle of the show. The problem I have is when Arima starts pushing the issue of "doing the deed". Which at first Miyazawa is put off about. But with the finally episode they do the nasty. Then after that Arima becomes a controlling douche bag and Miyazawa is totally fine with it.......The End. Now the problem I have is Arima had issue with his parents and he never wanted to be like them and at the end he turns into them and your telling me I have have to be alright with this. Plus with the issue of teens "doing the deed" is real Ehhhhh to me. Even though this show was made in 1998-1999. With all that the show felt to real, like I could go to school and see this happening. (With me saying this, Its the way I feel. My opinion and none others....don't take anything I have said as a dig at you or whatever you believe. No one is perfect even me.) Remember when I first watched I had Hi hopes every anime site on the internet talked about how good this was. With me watching I saw none of those goods they where talking about, only problem after problem. So with all this !! See Ya Next Time Luckies!!!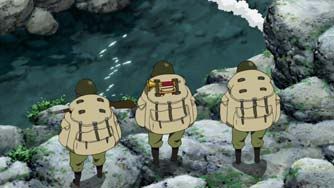 I'm going back to fight the good fight with my tiny army.