Although I had to work 8:45pm Thanksgiving night to get ready for our 9pm Black Friday Opening (thus spending Thanksgiving alone since I couldn't go home where everybody else was celebrating) (I'm not Bitter), and got threatened to get smacked in the face by a disgruntled behemoth of a lady, I still managed to get my own Black Friday shopping in.

As soon as I got off of work at 6am, I rushed to Best Buy to see if they still had the only 2 items that I wanted.

The first was "Uncharted: Drake's Deception" for $29.99. They had it. I got it. While I own "Uncharted: Among Thieves", I have yet to play it, but it was a good deal.

The other item. They had that as well. And I got it.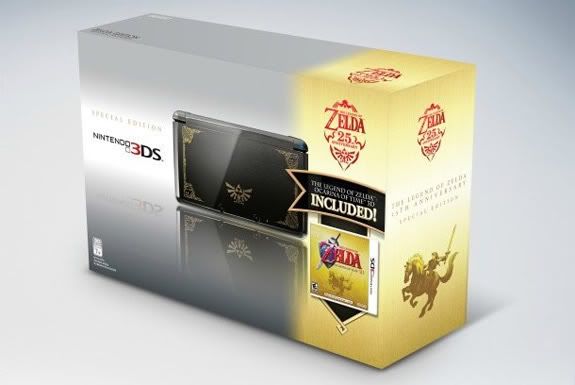 And at Best Buy, they had a special deal where the Bundle was only $169.99, instead of the $199.99 at Gamestop.
I figured they might still have both items a good 6 hours after they first opened because I don't think I live in a community that's the targeted audience for these types of products.

Heck, I just went back yesterday to get a Nintendo 3DS Game Case and they still had the "Super Mario 3DS Bundle."

No more "Zelda: Ocarina of Time 3DS Bundle" though so there might be hope for this place yet.
Funny thing is, or sad since I spent the money, I'm still not sold on the Nintendo 3DS and I can't think of one other game I want for it, besides possibly "Mario Kart 7" when it comes out. The library of games still suck.
But I'm betting, or hoping, that in the long run, the price and the deal makes it worth it. I'm not exactly spending $250 on it ya know. >: p