After four years waiting time Europe is seeking its best soccer team again, which means 31 great games for football fans, with two games each night in the group phase.
Soccer is called Football here and has great value in Europe. Especially financially shuttered countries like Greece, Ireland, Portugal, Spain and Italy can boost up their image and confidence by winning the championship.
Anyway its three hours great football each night. But after the first four games I haven't seen a real champion yet. The first two games in the group phase are more tactical games, where teams try to gain enough points to occupy the first two places in the group to advance to the knockout phase, the Quarter-Finals. Then the third game will be a live or die game as eight of the sixteen contenders will be eliminated.
Here are the results of the first two nights:
Group A
Poland - Greece 1:1
Russia - Czech Republic 4:1
Group B
Denmark - Netherlands 1:0
Germany - Portugal 1:0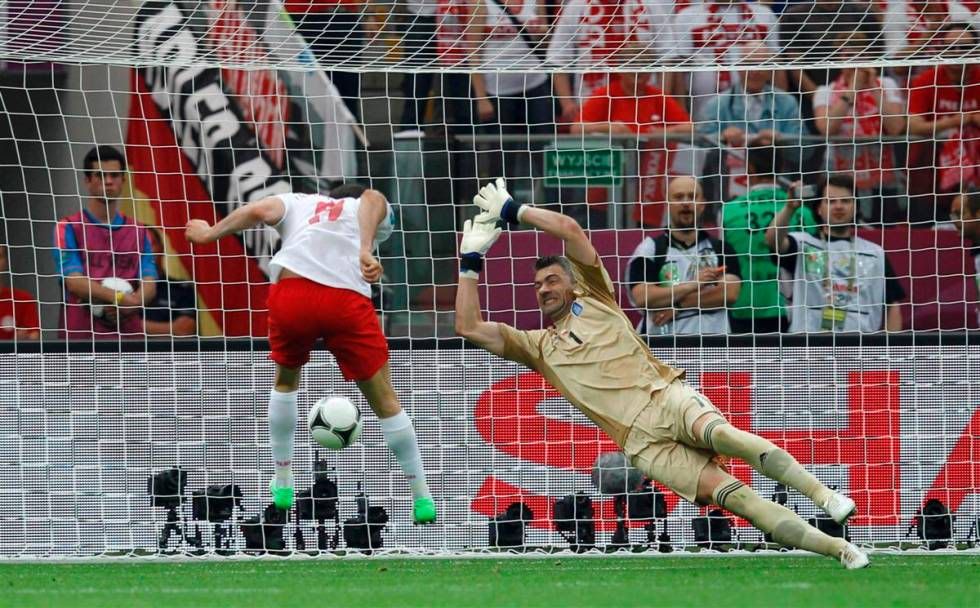 Here Lewandowski scores for the co-host Poland. But Greece playing with 10 men after the 44th minute, equalizes with Salpingidis, who came into the play in the second half-time. Even more drama comes, when Karagounis penalty shoot is saved by the Polish goalkeeper Przemyslaw Tyton, who replaces the goalkeeper Sczcesny, dismissed with a red card after causing the penalty.
The most clear win had the Russians with 4:1 victory over Czech Republic. Here Dzagoew, who scores twice for Russia, beats Cech for the first time.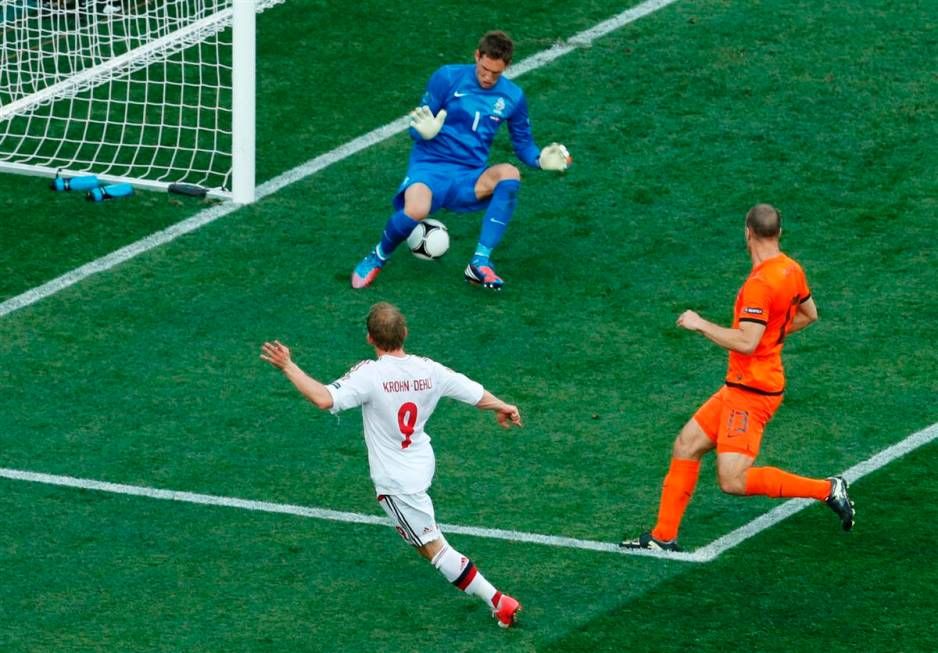 The first surprise comes from the Danes, as they beat favorite Netherlands with 1:0. Here scores Krohn-Dehli between the legs of the Dutch goalkeeper.
In the hellish Group B the disciplined Germany beats Portugal with Gomez's header in the 72nd minute. It's by far not over for Portugal and I liked their game better. Here is a duel snapshot of Real Madrid comrades Özil and Coentrao.