HI GUY'Z IT'S ME FROM AALONG TIME:D
I KNOW !! What you guy'z are thinking:|Where was i from 1 MONTH:?
WELL !! I was playing toooo much GAMES and have WATCHED some MOVIES:DBut i was playing too much online:Dand still playing:)well ! i'm back now:)and i will tell you guy'z about which games that i was playing:)
ONE MORE THING !!!
MY BROTHER GAVE ME GIFT:D
HERE'S THE PIC:D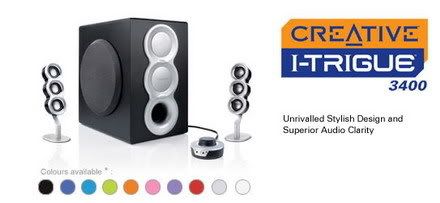 I JUST WANT TO SAY ONE THING ABOUT THESE 2.1 SPEAKERS:)IT'S REALLY COOL:D
WELL !!! THAT'S ALL I HAVE TO SAY FOR TODAY:D
I'LL BE IN TOUCH:) BYE :arrow::wink: