I have been a gamer almost my entire life. I've really enjoyed games in the past, some of the best hours of my life were sitting in front of my television playing Lunar Silver Star Story, Vay, Half Life, Counter-Strike, Knight of the Old Republic, and too many other superb games to mention. (kudos to you if you are familiar with Lunar and Vay from back on the Sega-CD).
I'm a very nostalgic guy as far as my hobbies go, playing the games of old always brings me back to the days where my life was so much simpler.
Since I tend to pine for the old days quite a bit a few games this generation really surprised me. I've played 3 games in particular this generation that are simply brilliant, better than any game I have ever played in my life.
---

#1 Portal: Games just aren't funny, they are rarely witty, and I've never actually laughed out loud during a gaming experience in my life before Portal. As if a truly funny game that goes perfectly with my sense of humor wasn't enough to make this a great game for me, I must say the game play is twice as good as the dialog.
---
#2 Braid: Such an amazing game, perfect in so many respects. Developers hide the best puzzle game I've ever played in a platformers package. The way the puzzles are designed are solved using simple platform mechanics is a testament to the genius of the game. The soundtrack is masterfully chosen and fits the game perfectly. Finally, the most impressive aspect of Braid, it's story. You will do yourself a great disservice by not reading all the books along the way. They set up the best game ending I've ever played. I won't spoil anything for anyone as far as the ending goes. I was pretty awestruck at the end.
---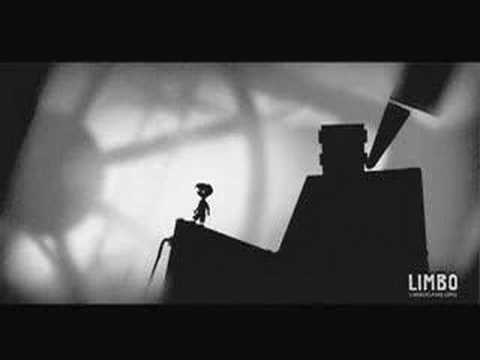 #3 Limbo: Another puzzle platformer (a genre I didn't know existed before Braid). The game play doesn't get much better than this. Imagine a game where you will die probably 1000 times, but the game isn't frustrating. The puzzles are crafted perfectly, not too difficult, not too easy. The symbolism is where Limbo shines. You are given no tangible story at all, but the game is full of metaphors and symbols to clue players in on what is going on. Nothing is ever spelled out to the player but the ending is quite good and helps make sense of what you just experienced. Probably the best $15 I've ever spent.
---
If you have not played these games there is no reason you shouldn't go out right now and pick them up. They are some of the most thought provoking titles I've ever played, and probably the top 3 games I've ever played since I first got my NES quite a few years ago.
This generation has simply been amazing as far as game quality goes. Something else important to note, these aren't big budget blockbusters:
Portal - $20
Braid - $15
Limbo - $15
That will be some of the best $50 of entertainment money you very spent!