_________________________________________________________________________
2009 The Games You Shouldn't Miss: Part 2
_________________________________________________________________________
Saboteur
System: PS3, 360, PC
Developer: Pandemic
Trailer: http://www.youtube.com/watch?v=ND8Vcvd9sXI&feature=related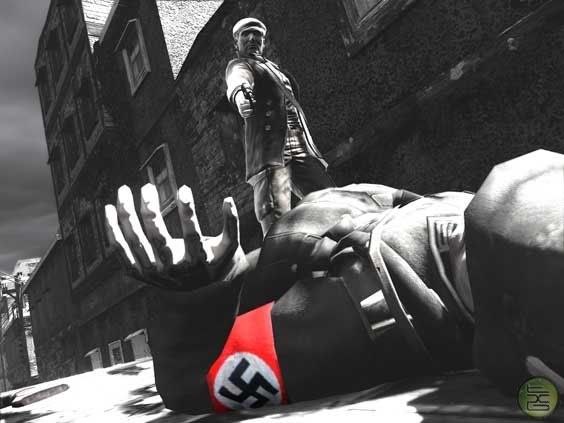 Summery: From the guys who brought us Star Wars Battlefront and Mercenaries comes a World War 2 game that manages to stand out in a sub-genre full of copy cats, and uninspired sequels. Saboteur looks to be one part Schindler's List with it's use of black and white to set the mood for a Nazi occupied Paris, it is also another part Assassin's Creed complete with free running and reconacens missions, a fraction of the game could also be likened to Call of Duty due to the shooting sections, and the final part of the game looks to be like Splinter Cell with the option to use stealth in order to gain the upper hand in a situation. If Pandemic can bring all these parts together before the games release, we should have a superb game unlike any other in the genre.
Cave Story
System: Wii Ware, PC (all ready out as free ware)
Developer: Pixel
Trailer: http://www.youtube.com/watch?v=Cr0CCkH49g0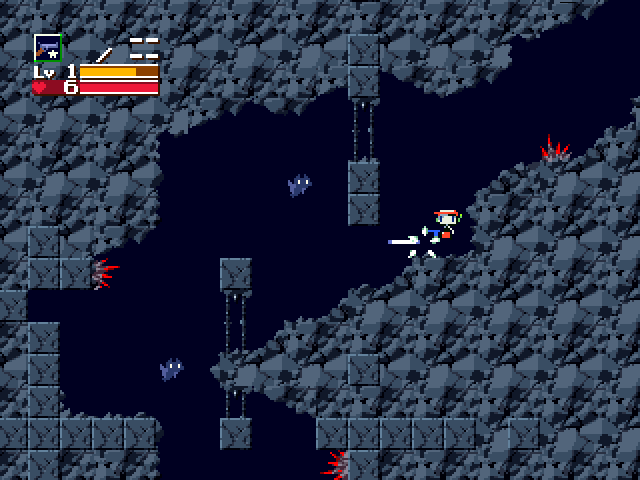 Summery: Okay so this isn't a new game per-say, but it is coming to consoles for the first time. Cave Story started it's life as a free ware game on the PC, but has gained more and more attention for it self due to it's retro look and addictive game play. I would have to say that Cave Story plays most like Super Metroid with a jet pack, which as you can imagine is really really fun :D. So yah, either wait for it to come out on the Wii, or go and down load it on the PC now!
Noby Noby Boy
System: PS3
Developer: Namco Bandai
Trailer: http://www.youtube.com/watch?v=f9gdn9h8qS8&feature=related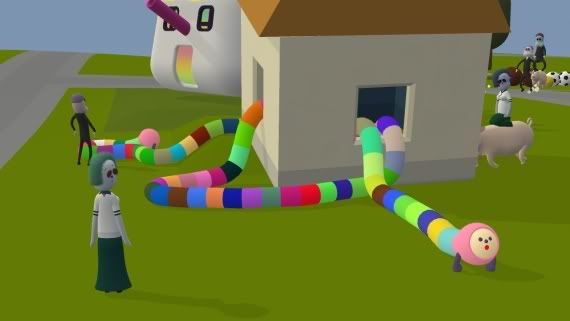 Summery: Yup this is the next game from the development team behind the original Katamari Damacy.... which would explain why the game looks soo weird. From what I can tell you control the front half of Boy with the right analog stick and the back half of his body with the left analog stick. By pulling both analog sticks away from each other you can stretch out Boy, now how this works towards any goal I don't know but Katamari was a really weird game when it first came out and look at how fun that was. So lets all hope that this weird little game comes to gether and turns out to be just as fun and wacky as it's predecessor.
Infamous
System: PS3
Developer: Sucker Punch
Trailer: http://www.youtube.com/watch?v=kGWAnSTHYrE
Summery: Sucker Punch is responsible for one of my favorite franchises of the last generation, Sly Cooper. Now however, they have moved on to a more gritty affair with Infamous. I guess the best way to describe this game would be the TV show Hero's meets GTA. Your main character has the ability to manipulate electricity, and the city even has a fully functual electrical grid setup for you to drain even more power from. This however will cause that city block to loose all power. Sucker Punch has also gone on record saying that there will be more powers that you can gain, but they wouldn't tell what else there will be just yet. It's kinda cool to see how your actions and powers can affect the area around you, and hey who dosn't want to be a walking power house that can do what ever they want to?