Hi guys. Yes I've been totally gone frome GameSpot for over a year. Last you guys heard from me was when I was busy playing Romancing Saga.....Wel after that I started playing a Free MMORPG called Flyff and kinda got addicted to it haha. So between Flyff and School I just kinda forgot about GameSpot and console games. So i havent even touched my video-game consoles in ages. But I am slowly getting started with FFXII now and KHII.
Just thought I'd say hi and see if anyone still remembers me and thought I'd post some Flyff pics to show you guys that I havent been lazy.
Arath(Blade)
Level: 99
Info: Flyff was my first MMORPG ever and Arath was my first character and I've played him since. He's still my main and the most fun of my characters. Will probably get him to 105 soon, am just a bit busy and lazy atm. He's easy to recognise in Darkon, all you need to do is look for a glowbulb in yellow glasses with a soccerball following him.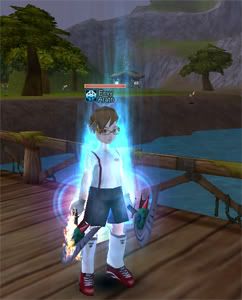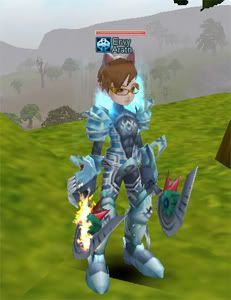 Saiyu(Psykeeper)
Level: 66
Info: I started Saiyu when Arath was around level 40 I think but Saiyu just stayed a bank vagrant for ages. Later I decided to level him and with some help I got him to 60. He's an int psy so its hell to level him, thats why I have not levelled him in months and usually just use him to plvl friends or go to arena and blow things up. :coy: I will probably level him again one day because I want him to be at least lv75 but am I'm too broke to buy a restat for him so he can go crucio.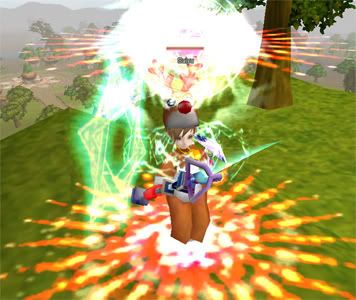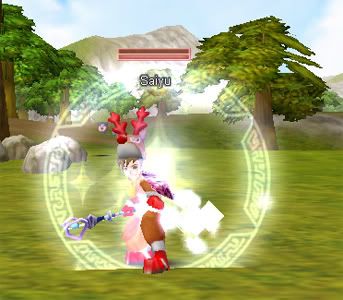 iQuack (Yoyo-Jester)
Level: 62
Info: My newest character. I made him so I'd have something to have fun with when I wouldn't be able to find a Ringmaster for my Blade to level. I always wanted a yoyo jester so I made Quacky one. Thanks to some plvls he got to 60 pretty fast :coy: After my Blade hits 105 I intend to level Quacky to at least lv90.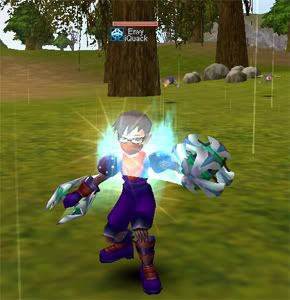 The trusty Pets:
TonTon the Soccerball Angel.
Info: My first pet, bought him during the world cup and was one of the first people with a pet. Was so much fun having not to worry about picking drops up anymore. TonTon usually follows me around all day and is really quiet.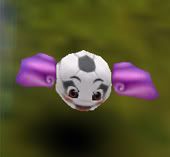 PonPon the Luia.
Info: My second pet, bought him back when they were just released. To think that i bought him with the 20m I made from selling an avalon shield hahaha, so cheap. :sneer: He's really noisy, always screams at people in town and gets jealous if I let my other pets level with me.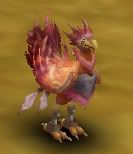 PewPew the Doggy.
Info: The newest addition to my little Zoo. PewPew has a habit of ALWAYS getting stuck when i level, other than that he is well behaved and loyal.




Horsey the well erm Horsey :coy:
Info: Technically he is a flying vehicle but Horsey counts as one of my pets too, he just rocks. He outflys any cloud and always helps carrying Arath around. Plus the wooden thingy he stands on is the perfect seat for the pets to sit on during a long trip.



Last but not least my Sylia for when Horsey is tired from a long flight.